Pep Guardiola jumps to the defence of under-fire Mourinho
The Catalan coach doesn't understand the criticism of his "colleague" Mourinho and has asked fans and the media for patience.Copa del Rey live:Quarter Final Draw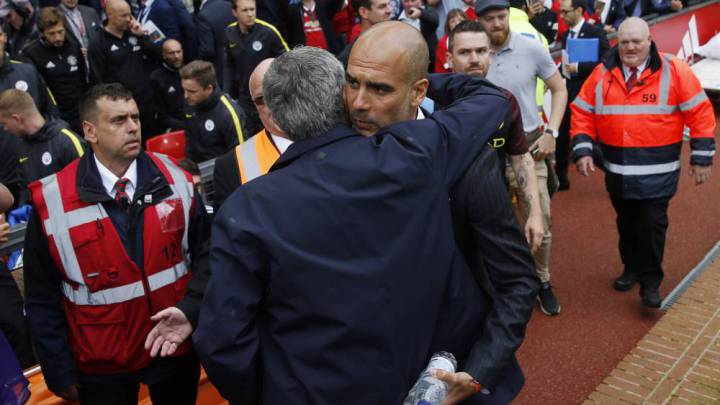 It's been a difficult couple of weeks for Manchester United and for José Mourinho especially, who largely took the blame for the club's three consecutive defeats prior to the 3-1 victory over Northampton Town in midweek.
During such difficult moments as these, it's usually when the help and support of your peers is most appreciated. However, probably the last person Mourinho expected to back him up was his eternal rival, Pep Guardiola.
The Catalan coach sees the criticism of his Portuguese colleague as unjust and asked for fans and media to be patient, considering the season is only little over a month old.
Pep: "It isn't fair"
"I hear a lot of things that are not true about what is happening now," he said. "For many colleagues (managers), at the moment they aren't winning, and it isn't fair what happens with them."
Guardiola, who himself had to weather some fierce criticism during his spell at Bayern Munich, also said he's prepared for the same thing to happen to when Manchester City don't win.
"I know what's going to happen to me when we don't win"
"We are only five games into the Premier League. I know what's going to happen to me, to our club, my players, the team when we don't win. It is impossible to win all of the games. It is impossible to put in a good performance all the time.
"That's happened with my colleagues when they lose one game and how they get pushed, so I know perfectly well that it's going to happen to me and our team."