REAL MADRID
Colombian media: "In Madrid James wouldn't dare to behave like that"
After the Colombian captain's middle figure gesture aimed, apparently at the media, there have been calls to strip the player of the captaincy.Russia - Spain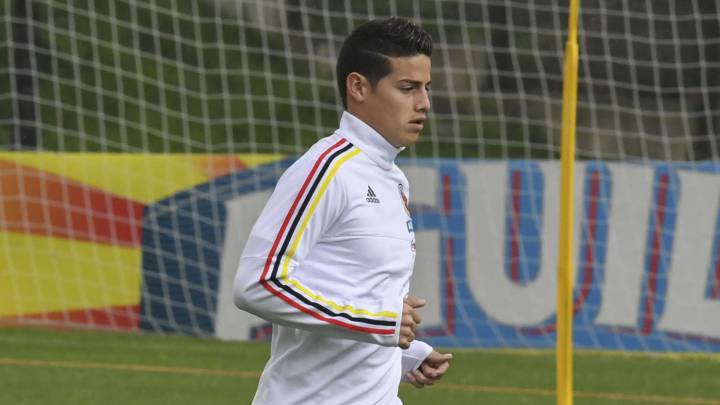 The middle finger gesture from James Rodriguez made from his hotel window, apparently aimed at the media waiting outside the national team base has caused ripples in Colombia ahead of their key World Cup 2018 qualification match against Ecuador in Quito.
Remove the arm-band?
The apparent motivation behind the gesture is an answer to media criticism following Colombia's unconvincing 1-0 win over lowly Bolivia where a late disputed penalty kick (converted by James) was enough to secure maximum points for "Los Cafeteros". Local journalist Oscar Rentería went as far as to say, "It may be time for Pékerman to take away the captains armband so James can think straight".
Gabriel Meluk, director of El Tiempo was confused by the Real Madrid players gesture stating: "I've never seen James react this way to local media in Madrid and they've certainly filled plenty of column inches about his good, bad and indifferent performances with Real Madrid. But as it's not his home soil..."
Colombia travel to Quito
The spotlight will fall on the midfielder once again as Colombia travel to Ecuador in a key game between fourth and fifth in the COMNEBOL qualifying group of ten.
---
Update 12 May 2017: James has reached an initial agreement with Manchester United.