Real Madrid's Danilo reaches agreement with Chelsea - reports
Brazilian media outlet Globoesporte have confirmed that the full-back has agreed to make the move to Stamford Bridge but the teams are still to settle on a fee.
Real Madrid defender Danilo has reached an agreement with Premier League champions Chelsea on a summer transfer, so states Globosporte on Sunday.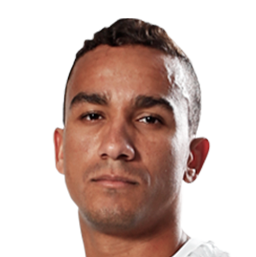 The full-back recently celebrated his 26th birthday and is now looking at a new challenge after a general belief that he failed to impress for the European and Spanish champions. With Antonio Conte failing to get Sandro brought in from Juventus he has turned to the Brazilian in Madrid and now it seems it is just a case of the London club meeting Los Blancos' 30 million euro valuation. Madrid bought the player from Porto for 31.5 million euros just two seasons ago.
Man City show interest
Competition for the player seemed to be most likely from Serie A with Juventus looking to bring in a replacement for Dani Alves, however another interested party looks to be a Chelsea rival closer to home. Reports coming out of England suggest that Manchester City manager Pep Guardiola is also an admirer and may look to threaten the move with both Premier League managers seeing the opportunity to use the defender as part of a potential three at the back.
Zidane still keen on Danilo
For his part, Real Madrid coach Zinedine Zidane still feels Danilo has something to offer Los Blancos as they prepare for yet another busy season. Although Dani Carvajal is the first choice in the position, Zidane values the professionalism shown by the Brazilian and would be happy if he was to remain at the Bernabéu to be used in the necessary rotation of the squad. All signs, however, point to the departure of a player looking for more than cameo appearances.