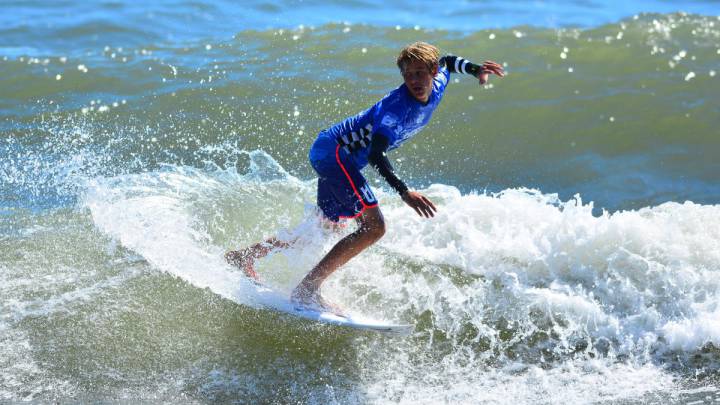 Zander Venezia, one of the up and coming stars of Caribbean surfing has been killed at a heavy break on the east side of his home island of Barbados, while surfing the swell from Hurricane Irma.
The hurricane, the strongest ever recorded in the Atlantic with winds registered at up to 244 km/h (151 mph), is heading north-west away from Barbados, but sending huge swells back towards the island. Venezia was taking advantage of these, at a break called Box by Box, when the tragedy happened.
Venezia riding big barrels from Hurricane Irma
According to reports Venezia had enjoyed riding major waves all morning before he was overturned by a closeout set (a wave formation that doesn't allow a surfer to ride along the wave) and hit his head on the reef, which is at the break lies under shallow water. The young surfer was left bleeding and unconscious.
Nathan Florence, brother of 2016 world champion John "John" Florence, who had flown into Barbados chasing the big swells, was first to get to Venezia and managed to get him to the beach with the help of local surfers.
"I wasn't there, but I'm told that Nathan saw Zander get overturned by a wave, got to him, and started to perform CPR," Alan Burke, a local pro turned surf instructor told Surfline. "Zander was bleeding and he wasn't moving. A bunch of guys tried to get him into the beach, which was very difficult. 'Box by Box' is a tough place to get in and out of, even if you have the ability. They finally got him in and performed CPR on the beach. The ambulance came really quick, for coming from the other side of the island, and continued to try and revive him. But when they got him to the hospital, apparently his neck was broken."
According to Surfline, Zander's last words, said to Dylan Graves just before the fateful wave took him were: " I just got the best wave of my life!"
Zander Venezia RIP