Aspas responds to Lerma: "I didn't say what he claims...".
"What's said on the pitch, stays on the pitch and for that reason I won't reveal what he called me" claimed the Celtra striker.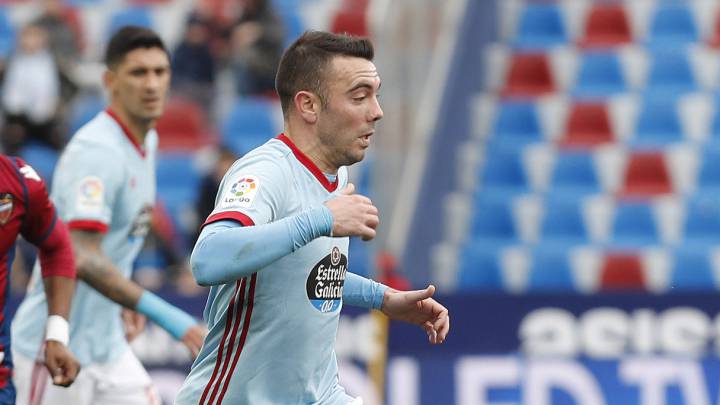 Soon after Levante UD's Jefferson Lerma claimed that he was racially abused by Iago Aspas, during the Spanish league game in Valencia, the Celta striker used the official club website to offer his perspective on the situation.
Aspas stated: "What's said on the pitch should stay on the pitch and for that reason I shan't reveal what he called me and it's not true of what he claims I called him". Celta added in a communique that they support: "Fair play and respect between rivals both on and off the pitch and support positive values that are common in the club from the youth players through to the first team squad".

🚨 @aspas10: "Lo que se dice en el campo, se queda en el campo. Por ello no voy a reproducir lo que él me dijo a mí. En cualquier caso, yo no le llamé lo que él me atribuye". https://t.co/UTGncg3OlQ

— RC Celta (@RCCelta) 14 January 2018
The Colombian player maintains he informed the match referee Álvarez Izquierdo and post game spoke to beIN Sports journalists to publically denounce Aspas' actions. "These incidents of racist abuse should not exist. I maintain that Iago Aspas called me a "black shit" and that's not on. I informed the referee but he told me he was sick of players complaining to him but I hope videos are referred to in order to verify what happened".