Egypt
Egypt's Al Masry hosts football for the first time since 2012 Port Said disaster
On 1 February 2012, 74 people were killed and more than 500 were injured after Al Masry fans stormed the stadium stands and pitch.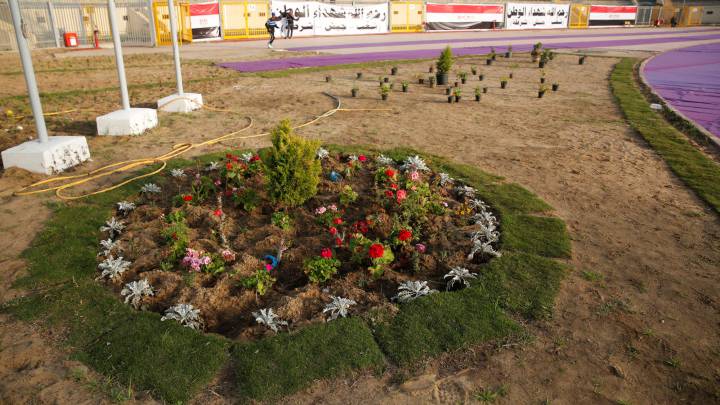 Egyptian football club Al Masry hosted its first competitive match since the 2012 Port Said disaster which led to the death of 74 Al Ahly fans, Egypt's worst tragedy at a football stadium.
On Saturday, the Port Said squad received Zambia's Green Buffaloes in an African Confederation Cup preliminary round first leg fixture, achieving a 4-0 win over the visitors.
After spending the last seasons at the Bourg Al Arab Stadium in Alexandria, over 10,000 Al Masry fans attended the match at their stadium for the first time in six years.
'We thank Major General Magdy Abdel Ghaffar (Egypt Interior Minister) after he gave the approval to come back and play in our stadium,' Al Masry said in an official statement.
Port Said tragedy
On 1 February 2012, following an Egyptian Premier League match between Al Masry and Al Ahly at the Port Said Stadium, a massive riot occurred.
Following a 3-1 victory by Al Masry, local fans stormed the stadium stands and pitch and violently attacked Al Ahly fans using knives, stones and bottles among several other weapons.
Several Al Ahly fans tried to flee, but were unable to do so as most of the stadium gates were locked.
The brawl ended with 74 people killed and over 500 injured; Egypt's worst football related tragedy.
'This is not football. This is a war and people are dying in front of us,' al-Ahly player Mohamed Abo Treika was cited by the BBC as saying.
According to the Egyptian Health Minister, the deaths were caused by stab wounds, brain hemorrhages and concussions.
It's believed that the violence broke out after fans from Cairo's Al Ahly unfurled banners insulting Al Masry.
As a result of the disaster, the Egyptian government canceled the domestic league for two years.
In 2015, an Egyptian court sentenced 11 men to death for their role in the Port Said disaster.
Several football fans believe the violence was linked to Egypt's political situation. Live television footage from the day of the tragedy showed security forces standing idly as Al Masry fans stormed the pitch.
In contrast with normal safety procedures, no searches were conducted at the stadium entrances, allowing weapons to be smuggled in.
Football returns to Port Said
Amid tight security and army presence, 10,000 fans attended the game between Al Masry and Green Buffaloes.
Before the kick-off, white doves were released as sign of peace.
"We have been waiting for this for a long while. We had nothing to do with what happened. Port Said is innocent from what happened. But thank God," said 32-year-old home fan Mahran Al Sayed.
'Returning to play in Port Said will be an additional motivation for us. Our supporters will add their charm and will lead us to get the result we're aiming for,' Al Masry coach Hossam Hassan said before the game.
The match included goals by Marsy's two Burkina Faso players Aristide Bance and Mohamed Koffi.