Piqué taking nothing for granted against Chelsea: "We have to be extra careful..."
The Barcelona defender said: "We are in a good position in the league and Copa del Rey and expectations are always high in the Champions League".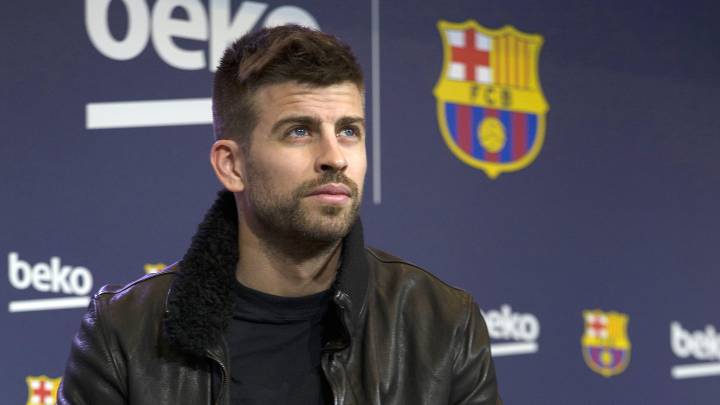 Apart from confirming that he is knee is on the mend ("it feels much better") just two days to go before Barça visit Eibar, Gerard Piqué spoke about next week's trip to London to take on Chelsea at Stamford Bridge. The defender made a point of insisting that Barcelona must take a prudent approach to this Champions League Round of 16 first leg but also admitted that, playing like they are, the team should aspire to win every competition they are taking part in.
Barcelona need to be "more prudent than ever" warns Piqué
"Expectations in the Champions League are huge. When Barça are taking part in a competition, we're usually among the favourites. I know that the atmosphere is positive but we need to be more prudent than ever. We have learned our lesson over the past few seasons and we know full well that one bad night in the Champions League can turn a fantastic season - or a very good one, into one that isn't so good. We know where we are - we are in a good position but we still need to be very careful", Piqué said during a publicity event for club sponsors Beko today.
Piqué on the importance of healthy eating
Piqué presented one of the initiatives started by Beko which promotes healthy eating and spoke about his own eating habits when he started out professionally: "When I started my career I ate really badly - chocolate, crisps… I have learned to change my eating habits and eat better to help be a professional. If you eat well, you play better, you recover better. Here at Barça, I play every three days and if you eat healthily, your post-match recovery is easier and you reduce the risks of getting injured. Eating well and getting the rest you need are the two most important things for any professional. And now that I am a father, it's even more important to educate your children to follow a healthy diet and show them how to develop good eating habits. That's what we want for our kids". He couldn't resist a little quip when asked about Beko kitchen appliances and his own culinary prowess: "My wife's learning to cook at the moment… I think that might be a bit beyond my skills, cooking's not really my forte - even with Beko products..."