South African athletics federation appeals IAAF Hyperandrogenism rule
This comes after Olympic gold medalist Caster Semenya announced last week she would challenge the new rules.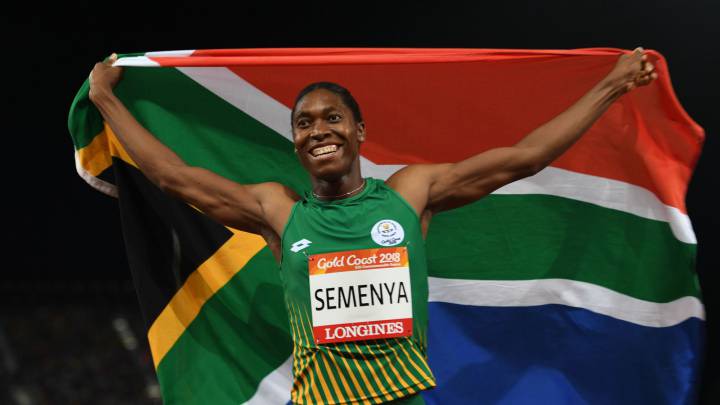 Athletics South Africa (ASA) has approached the Court of Arbitration in Sport (CAS) in Lausanne, Switzerland, to have the International Association of Athletics Federation's (IAAF) new female eligibility rules suspended.
This comes after South African two-time 800m Olympic champion Caster Semenya announced last week her intentions to challenge these rules.
'Caster Semenya, one of the affected athletes, has decided to similarly challenge these regulations and has appointed her own legal and medical team,' ASA said. 'ASA supports her application, and has instructed its legal and medical teams to continue supporting the endeavours of her legal and medical teams, respectively.'
According to new rules imposed by the IAAF in April, any female runner must maintain her blood testosterone level below 5 nmol/L if she wants to be eligible to compete in restricted events and international competitions.
The rule, which comes into force on 1 November, applies to women who race in 400 - 1,500m track events.
The 27-year-old Semenya faces having to take medication to lower her higher than normal testosterone levels, which according to the IAAF gives her an unfair advantage.
Athletics South Africa has lodged its statement of appeal to the Court of Arbitration in Sport which will challenge the IAAF's new regulations concerning athletes with hyperandrogenism. The ruling is seen to target SA's World and Olympic champion Caster Semenya. pic.twitter.com/nHiWo9MW2R

— ZiFM News (@ZiFMNews) 24 de junio de 2018
Discriminatory rules
ASA said in its statement of appeal it contends regulations that 'discriminate impermissibly against certain female athletes on the basis of natural physical characteristics, and/or sex.
'The regulations, and their implementation, constitute an infringement of the right of the affected female athletes to a private life, which includes the right to the protection of a person's physical, moral and psychological integrity, as well as the right to choose or to exercise personal autonomy. These are inviolable human rights.'
Online support for affected athletes
South Africa-based online platform ProBonoMatters has also shown its support to Semenya and other affected athletes, by launching an online petition against IAAF's testosterone rules.
'The new IAAF rules are deplorable for a number of reasons' not least bad science … and the total disregard of human rights. They must be stopped,' ProBonoMatters said.
'These IAAF rules should not be allowed to stand as they are almost equivalent to the racial discrimination that condemned and excluded people from public life for their natural attributes.'