Asian Games 2018
Two paragliders helicoptered to hospital as the sport made its Asian Games debut
Paragliding's Games debut was marred by two crashes with Afghanistan's Lida Hozoori and China's Wang Jianwei both helicoptered to hospital.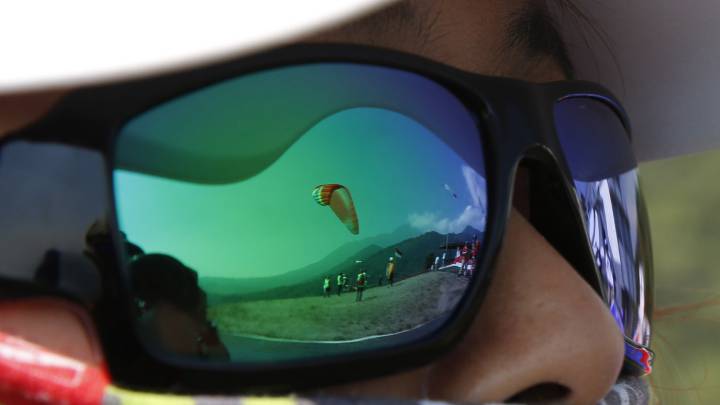 Two paragliders crash-landed and were helicoptered to hospital as the high-risk sport made its Asian Games debut in the highlands of west Java on Wednesday (22 August).
Afghanistan's Lida Hozoori, a 24-year-old TV presenter in her home country, plunged 15 meters to the ground after stalling in mid-air when the wind suddenly dropped.
According to Indonesia's search and rescue agency, she suffered a spinal cord injury.
Later on, Chinese paraglider Wang Jianwei suffered a broken leg when his parachute folded 20 meters from the finishing area.
Both athletes were taken to a hospital in Jakarta for further treatment.
2 paragliders CRASH-LANDED and were helicoptered to hospital as the sport made its #AsianGames debut in west Java. Afghanistan's Lida Hozoori fell from a height of 15m and China's Wang Jianwei suffered a broken leg after his parachute became folded 20 metres from finishing area pic.twitter.com/gsFu4Soory

— Xinhua Sports (@XHSports) 22 de agosto de 2018
Paragliding's debut
Paragliding, a sport in which athletes take off from a hillside and maneuver a parachute in order to land as close as possible to a circular, flat target area, is making its Asian Games debut.
The Indonesian team contributed one gold in the men's group landing accuracy category. Thailand topped the podium in the women's category.
As many as 130 athletes from 19 Asian countries are taking part in the 2018 Paragliding Asian Games.
The sport has come under scrutiny after 44-year-old Hong Kong flier Patrick Chung Yuk died last month after being swept off course by the wind.
His body was found five days later.
Chung was described as an 'experienced paraglider' with more than three years of experience.