Khan confident of being world champion again
Ahead of his first fight at welterweight since May 2015, Amir Khan has his eyes on a world title.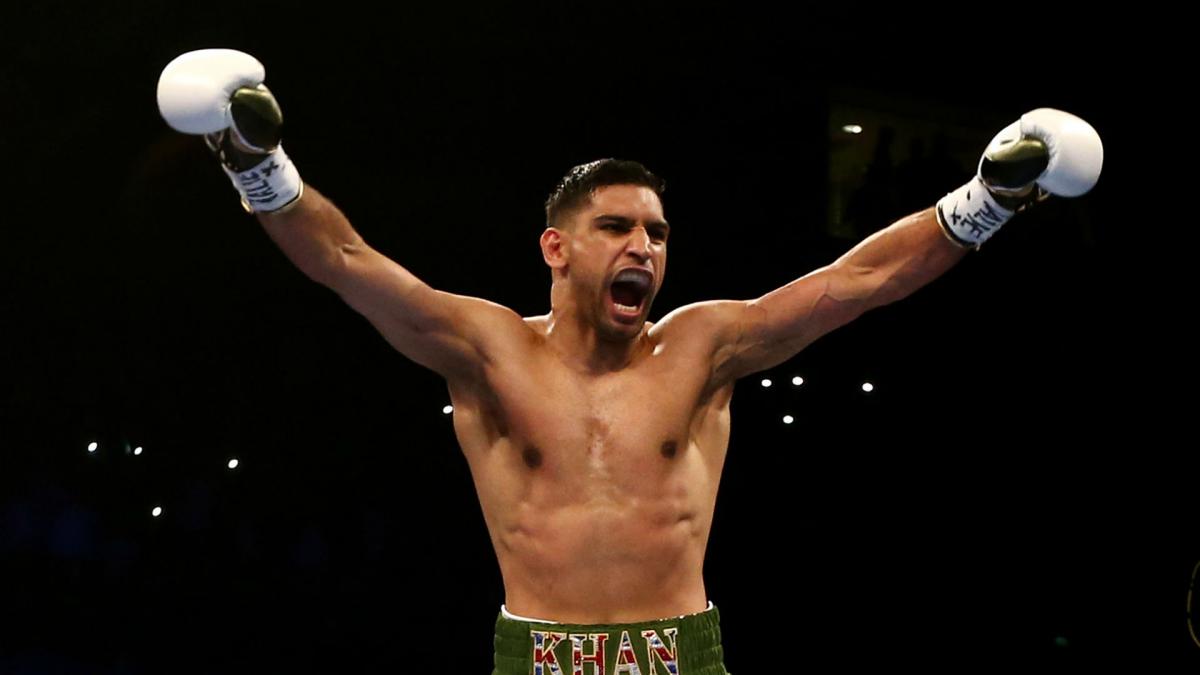 Amir Khan says he is "definitely" capable of winning another world title as he prepares for his first welterweight fight for more than three years against Samuel Vargas.
Khan fought Phil Lo Greco at a catchweight in April but has not competed at 147lbs since overcoming Chris Algieri in May 2015, before his ill-fated step up to middleweight to face Saul 'Canelo' Alvarez a year later.
But the former light-welterweight world champion, who takes on Vargas in Birmingham on Saturday, is ready to thrive at welterweight.
Khan chasing world titles
Asked by Omnisport whether he felt another world title was within his grasp, Khan said: "Definitely.
"There's big some big fights out there. It's been a few years now where we had the world title fights. But since then we've gone on to win international titles and stuff, but to me, the world titles are the ones I'm chasing now.
"So I wanted to get back in the groove again. [I] took two years out because I had a hand injury, it's been four years almost since I fought at 147, so it's just about making sure that we're making the right choices now.
"I'm much more smarter, much more educated in the sport of boxing. And the experience as well, I'm more experienced now, which is helping."
And Khan, who is also said to be eyeing a bout with Manny Pacquiao or Kell Brook in December, is excited by the list of fighters in the division he could come up against over the coming years.
Khan awaits Thurman return
"There are some good fighters in the division and I think people like Keith Thurman, who's not fought for two years, but obviously when he comes back, that's the fight I'd love to have," added Khan. "I've been talking about that fight.
"There's also the rematch with [Danny] Garcia. There's the [Shawn] Porter fight. I mean, the welterweight division is packed full of big names.
"Errol Spence is another fight I'd love to have, because I think styles make fights. He's a very strong fighter. He's very technical, very strong. So yes, I think that's another strong fight for me. [Terence] Crawford, again, that's another big fight.
"Now, these guys are moving – people like Crawford – are moving up from, I think it's light-welterweight, so obviously we've got size on our side, the size advantage, which is a big help and a big advantage in a fight.
"So these are fights that possibly can happen. That's why I've said to [promoter] Eddie [Hearn] I want to fight more in the UK, get these last few fights out of the way in the UK and then slowly move to the US and take the big fights over there."