Ramos gets revenge on crowd and shows affection to Isco
The Real Madrid captain was taking some abuse during the Club World Cup final and when he scored knew exactly how to deal with the opposing fans.
Sergio Ramos was, not for the first time, one of the protagonists for Real Madrid, as he helped his club lift an unprecedented third consecutive FIFA World Club Cup. From the very beginning of the final Los Blancos' captain was whistled and booed by the Al Ain fans every time he touched the ball, a reminder that the injury to Liverpool's Mohammed Salah in the Champions League final hasn't yet been forgotten.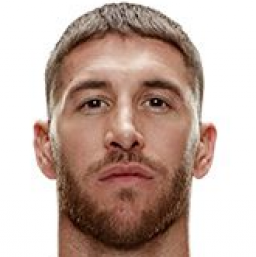 Ramos remembered
The Egyptian talisman is an icon in Arabian football and after that incident in Kiev his followers have turned somewhat against the Spanish central defender.
But it was Ramos who had the final say in Abu Dhani as he ran off to celebrate his headed goal in hte 78th minute, Madrid's third in the 4-1 win, he looked to silence the critical fans with a finger to the mouth. As well as this he also took the opportunity to show a gesture of affection towards under-pressure Isco, at the time warming up, whom he lifted into the air and then dedicated the goal to.