REAL MADRID
Figo explains the reasons that led him to sign with Real Madrid
The former Real Madrid and Barcelona player speaks about his favourite teammates, best manager and what led him to sign with Real Madrid.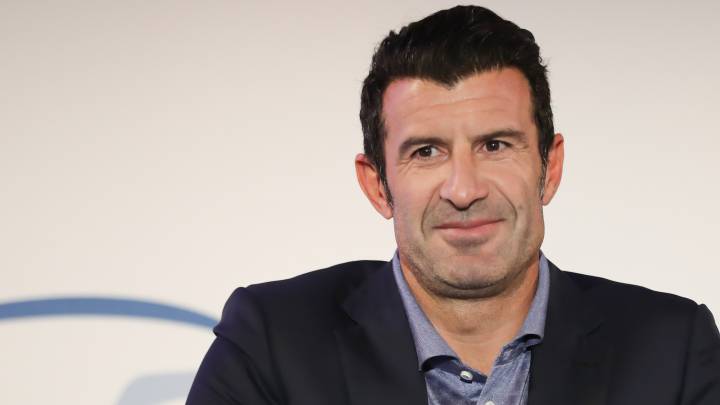 Luis Figo retraced the steps he took during his career in a new promotional video for Bodegas Emilio Moro. He spoke about his managers during a career that took him from Camp Nou to the Santiago Bernabéu and the players he played with along the way.
Three best moments in his career
"When we won the under 20 World Cup in Lisbon, which I believe opened the door for us. After that, the first time I played outside my counrtry when I joined Barcelona that was the crucial moment in my career. I wouldn't say three moments, there are four. When I went to Madrid and after when I have to start another adventure in Italy at the end of my career."
"The second change was one where I was trying to improve lots of different things, economically, prestige and with trophies."
The most important change
"When you make a change, you think it's going to be better. The first change was from my country. I was young and I was trying a new experience to win something more prestigious. The second change was one where I was trying to improve lots of different things, economically, prestige and with trophies. The last change was a change looking for my footballing happiness."
Best manager
"I had a lot of joy being trained by Cruyff, who was, for me, the master in terms of philosophy of play and concept. After that, Quieroz was my manager for Portugal and later at Madrid. Del Bosque... it's difficult to say one they were all important. And after that, Mourinho at Inter."
Three best teammates
"Raúl was someone who always carried the load. Ronaldo because of how potent he was and he scored lots of goals. The most elegant was Zidae. He was elegant playing football."
For Ramos deserve to win the Ballon d'Or?
"Yes, for his quality, yes. A defender, like a goalkeeper is more complicated for them to win. But if Cannavaro wont it as a defender.. I think that depending on the moment, the year, what he has won. But in terms of quality then yes..."
"Based on quality, yes, Ramos deserves to win the Ballon d'Or"
The Bernabéu
"It's a spectacular stadium. One of the few most important in the world. I had the joy to be there for five years at such a great club which has given me a lot and I have lived, in my own skin, the magic of that jersey."
Who needed whom more in the Ronaldo and Real Madrid relationship?
"In the case of Cristiano or Messi or another player who was the best in the world on their day, it's normal that they leave a hole. The players stay, the managers leave when things go bad. The players pass by and the clubs remain. In Madrid, they will keep being a huge club without Cristiano and it was very, very big with Cristiano there."