Neymar: PSG open the door for a Barcelona loan deal
L'Equipe published comments from a source at the Parc des Princes who did not rule out the Brazilian leaving on a year-long loan with a purchase option.
Neymar's desire to return to Barcelona is evident but the Camp Nou board are running out of cards to play as the chase for the Brazilian intensifies with Juventus and Real Madrid both considering their options.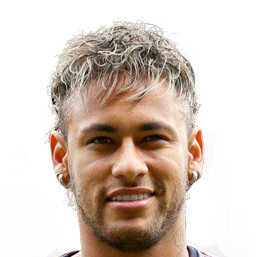 Barça's gambit thus far has been to try and tempt PSG with a players-plus-cash deal, but now that Philippe Coutinho has left for Bayern Munich on loan and Ousmane Dembélé has suffered another hamstring injury there are few options on the table likely to impress the Parc des Princes hierarchy.
That leaves Barcelona president Josep Maria Bartomeu with only one viable option: a loan deal with a purchase option. L'Equipe quoted a PSG source as saying that the club will not rule out a move of that nature for a player who seems to have burned his bridges in Paris, but that the Ligue 1 giants would rather see a cash sum offered at this stage. "We are open to the possibility," L'Equipe reported the source as saying. "However, the idea is not to reach an agreement, but to ensure that we meet the requisite financial conditions."
PSG in no hurry to sell as Juve, Barça and Real jostle for position
However, Barça face competition from Real Madrid, who seem intent on at least testing the waters over Neymar, and Juventus, who perhaps hold the trump card in the form of Paulo Dybala. Real have previously mooted a player-plus-cash deal, but PSG were not swayed by the prospect of either Gareth Bale or James Rodríguez – or both – bring used as makeweights while Real wouldn't consider requests for either Raphael Varane or Vinicius.
Juventus are more than happy to part with Dybala, who narrowly missed out on moves to Manchester United and Tottenham on Premier League deadline day, but it remains to be seen if Neymar views Serie A as a suitable destination.
In any case, PSG boss Thomas Tuchel has made it very clear that he will not sanction Neymar's departure unless a suitable replacement comes in: "He won't go without a replacement, it's not possible. It's obvious. If he does end up staying, we will have a player who can win one-on-ones."