AS Roma new-signing tweets help find two missing children
The Serie A side have presented new signings over the summer months alongside pleas to locate missing children around the world.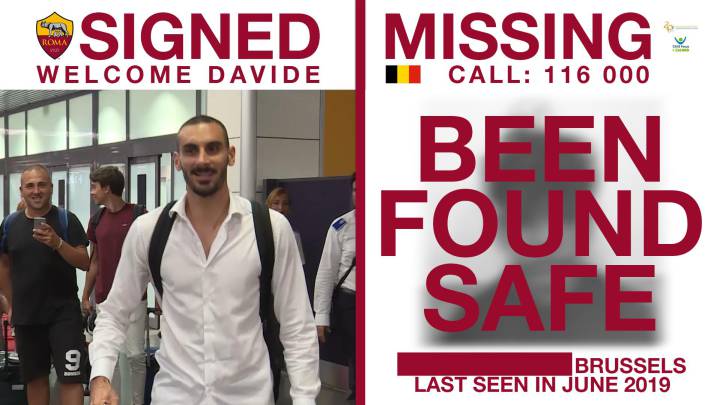 Social media posts announcing new season signings always generate notoriety with fresh blood invigorating and inspiring supporters as clubs around the world prepare their squads for the season ahead.
AS Roma's social media department decided to do their bit and use their global profile (the club has seven different linguistic Twitter accounts with a collective reach of 2.5 million followers) including versions such as Pidgin and Dutch along with the traditional English, Italian, Portuguese and Spanish language versions to help locate missing persons around the world. The club forged a venture with the agency ICMEC (The International Centre for Missing & Exploited Children) who help reunite missing children with their parents. Each official tweet featured the new AS Roma signing in question alongside information relating to missing individuals in various parts of the world.
🛑⏱️ Deadline Day Deal! ✅ Henrikh Mkhitaryan has joined #ASRoma on loan 🐺

On the final day of the window, we're using our transfer announcement on Twitter to help try to find missing children, including Neve, Michelle, Brenda, Allan and Khaled. 🙏 pic.twitter.com/7iK9v8saRm

— AS Roma English (@ASRomaEN) September 2, 2019
The laudable campaign has worked too with two of the many missing individuals (a British adolescent and Belgian child) having been found during the campaign. Club representatives explained that each presentation video within the social media post earned approximately a million views which highlighted missing people in places such as Italy, USA, England, Argentina, Canada, Kenya, Albania among others.
"Hopefully more children featured in the #ASRoma campaign will also be found safe. Our partnership with Roma is very important & we are already discussing how we can protect vulnerable children in the future." claimed ICMEC director Caroline Humer.
Not only have AS Roma helped inform the Giallorossi faithful of new season signings, but they have also been instrumental in reuniting two missing children with their families in the UK and Belgium respectively.