Lionel Messi's injury worse than expected
Six weeks have now passed since the Argentine damaged his calf muscle upon his return from holidays with a comeback this weekend now ruled out.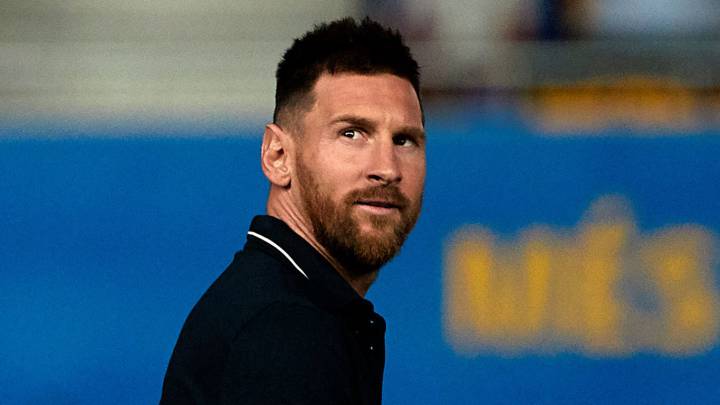 Antoine Griezmann will have to wait a few more days to realise his dream of playing alongside Lionel Messi. The Argentine star's recovery is proving slower than expected, and the medical team have completely ruled him out for Barcelona's game on Saturday against Valencia, confirming the report put out yesterday by Sport. On the bright side, the French striker could find himself linking up with Luis Suárez in attack, with the Uruguayan into the final stretch of his recuperation pointing to him being ready for the weekend.
Messi injury worse than expected
With Messi missing the Valencia game, a wave of rumours has been unleashed about him potentially having an injury that lasts significantly longer than had been planned for, but the noises coming out from those near the club and the player are aimed at playing down the situation to a maximum. They are calm and relaxed with how things are progressing. Another issue though is regarding overly optimistic expectations being created. The injury is more serious than it had seemed and, therefore, prudence is the chosen path.
---
Related news | "Griezmann's dream was to play with Messi and Suárez"
---
Whatever the true nature of the injury, this is a more disappointment for Barça who have already been dealing with the anguish associated with the slow recovery of Messi's right leg. Since his injury on 5 August during his first training session of the new campaign, the forward has not yet made his debut. Three games down - Athletic, Betis and Osasuna - and the fourth just days away, six weeks off for the team's talisman can feel like an eternity for the culé fanbase.
Right now, the short-term challenge is to have the Argentine ready for the opening Champions League group game against Borussia Dortmund. However, with that coming up as soon as next Tuesday, nobody at the club dares to guarantee it, with the key concern to avoid any relapse. They do not want the same situation to occur as it did with the game against Betis, when Leo had to pull up due to discomfort at the point of being given the all clear. Valverde made this very clear: zero risks when it comes to Messi.
Suárez' situation means that it's not all bad news at Camp Nou. His injury picked up on 16 August against Athletic looks to have been dealt with, and he can expect to be given the green light on Friday, potentially even making the starting XI alongside Griezmann. Carles Pérez can look forward to joining them as the doubts continue over the magician he is covering for.