Real Madrid "very happy" with Odegaard's progress
Real Madrid's director of institutional relations, Emilio Butragueño, spoke to Jan Aage Fjortoft before the PSG - Real Madrid game.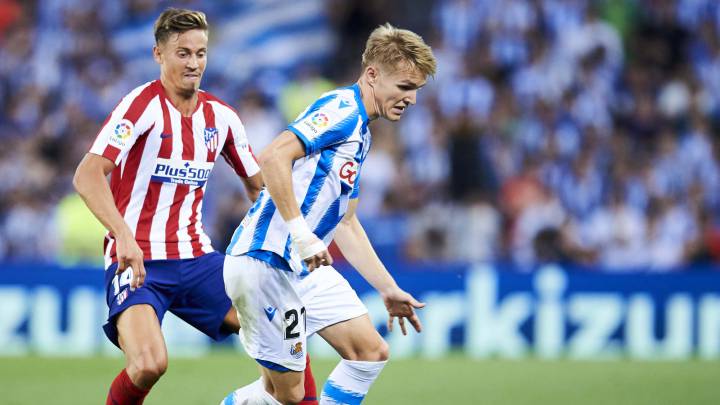 Former player and football pundit Jan Aage Fjortoft picked up a scoop ahead of the PSG vs Real Madrid match in the Champions League, when he asked Real Madrid director Emilio Butragueño about Martin Odegaard, Madrid's 20 year old Norwegian player who is out on loan at Real Sociedad. Real Madrid have tended to avoid public discussion of the midfielder, however Butragueño was happy to respond to Fjortoft's questions:
I have to ask you about Martin Odegaard who played great against Atlético Madrid (in Real Sociedad's 2-0 LaLiga win at the weekend). How close are you following Martin Odegaard in Spain?
We are very excited with the way he is playing and his development as a player. He's maturing and he's playing very well. We are excited about his future.
Are you following him closely? How have you seen him getting better from Holland to Real Sociedad?
We have to bear in mind that he was very young when he joined Real Madrid and he is getting better and better, but he's still very young. Right now he's playing very well for Real Sociedad and of course we are following him because he belongs to Real Madrid and we are very excited about his future.
Can you see him having a future at Real Madrid?
It's the beginning of the season, he's our player and we're very excited about him. Then we'll see. Football is unpredictable but we are very happy with him so far.