One of Cristiano Ronaldo's burger saviours has been located
Portuguese media outlet Renascença has tracked down one of the McDonalds workers who served the then Sporting star, who recalls the story.
During Cristiano Ronaldo's interview with the Good Morning Britain programme, the superstar referred back to simpler times. He told how in his early years at Sporting, he barely had any money and, along with some teammates, went to a McDonalds outlet where some employees gave them leftover burgers to eat. He was able to remember the name of one of them: Edna, and mentioned how he would love to thank them.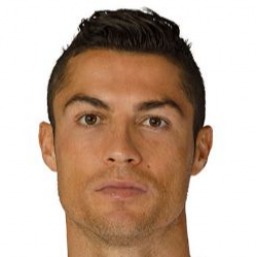 Cristiano's burger saviours
Well, Portuguese radio Renascença has managed to track down one of the cashiers that helped the now-Juventus star on that day.
"I will never forget that moment," Ronaldo said emotionally to Piers Morgan in a talk that revealed much about the former Manchester United and Real Madrid forward. And Renascença spoke to Paula Leça, who now no longer works for the hamburger franchise where the Portuguese spent so many times in the past, but remembers the day in question.
"They appeared in front of the kiosk," she began, "as if they didn't want anything. When there were excess hamburgers, our manager gave us permission to give them out.
"One of them was Cristiano Ronaldo, who turned out to be the most shy. That's how it happened," she recalled, before confirming that she would definitely accept a dinner invite from the footballer if he was to follow through with what he said.
Now, Paula's life has changed, although she smiles as she remembers that event.
"My son thought that it was a lie, that his mother could never have given Cristiano Ronaldo a hamburger."