Megan Rapinoe eyeing Barcelona move
The US women's national team 2019 world champion is thinking about moving overseas to the Spanish league, suggesting Barcelona as a possible destination.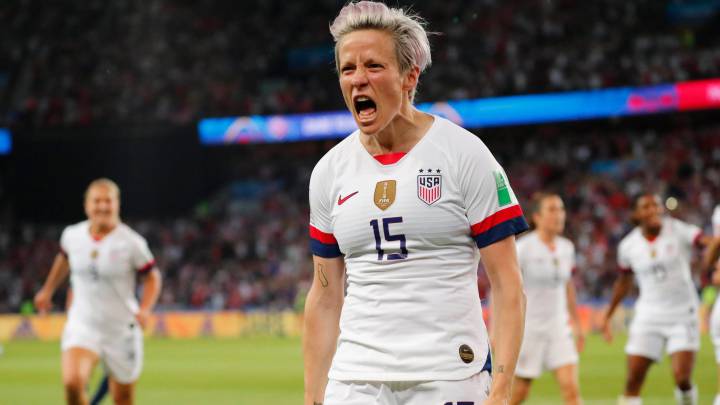 Megan Rapinoe, 2019 Women's World Cup winner, is considering a change of scenery, with the footballer mentioning she would like to move to Spain to continue her career.
During an interview with beINSports, Rapinoe confessed being open to the possibility of playing overseas, with Spain as her chosen destination, and with Barcelona in mind.
"I'm getting a little older, Megan Rapinoe is getting older," she joked. "But I am open to all offers, of course. The idea of playing abroad is very attractive. I love to travel. I played in Lyon for a year, and I loved it, maybe at the end of my career, I will play in Spain," said 2019 France World Cup Golden Ball winner.
The American striker confessed herself biased for FC Barcelona because the Catalonian team stole her heart over teams like Atletico Madrid and Real Madrid.
"How Barcelona plays is beautiful and inspiring; it's a joy to see them. Also, Atletico plays with such intensity that is always so much fun, and obviously, Real Madrid has great players, but Barcelona is number one in my heart," confessed Megan.
Charlyn Corral
The USWNT captain talked up one of the main figures of the Spanish women's league, the Atletico Madrid star, Charlyn Corral, highlighting her qualities and talent.
"I just want to say she's incredible. You know being in a great club like Atlético is amazing, so keep fighting, keep doing your thing, believe in yourself and bring that League home," Rapinoe said.