Odegaard speaks ahead of Norway's clash with Spain
The Real Madrid youngster, currently impressing out on loan with Real Sociedad, is looking forward to the Euro 2020 qualifier against some friends.
Norwegian midfielder Martin Odegaard, currently impressing at Real Sociedad on loan from Real Madrid, admitted on Friday that Norway's Euro 2020 qualifier against Spain, will be special for him.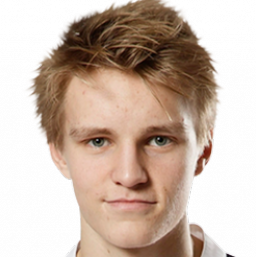 Odegaard versus Spain
"It's going to be very special because I'm going to play against teammates and friends," the 20-year old began at the pre-match press conference in the Ullevaal stadium in Oslo
"But we will just be thinking about the game and we want to do our best."
Odegaard was full of praise for his teammate at La Real, Mikel Oyarzábal, against whom he could be facing up against in Saturday's clash, referring to him as a star that you'd rather have in your team than in the opposition.
The LaLiga forward highlighted that his national team has shown that they can play with several systems, including their more usual 4-4-2 and the 4-4-1-1 that worked well in Stockholm against Sweden. But he was clear where much of the focus will be against Spain.
"We know that the first thing tomorrow is to be well organised in defence. The work we do on the pitch and our positioning will be the most important."
Impressing in Spanish
Odegaard caught a few of those present by surprise when he answered one of the questions in Spanish. There was some giggles from Norwegian coach Lars Lagerbäck, and a few claps of appreciation from striker Joshua King, who was also present and acting as translator.