Bale: Fed-up Real Madrid prepare to sell as player pushes for exit
Called up by Wales despite not playing for Madrid for a month, Gareth Bale is eager to leave the club over his poor relationship with Zinedine Zidane.
There seems to be no going back. Gareth Bale wants to leave Real Madrid as soon as possible, and the LaLiga club have tired of his behaviour over the past month. Los Blancos will listen to offers for the Welshman at the end of the season - and, were an attractive offer to arrive in January, they would be willing to do mid-season business for the man they signed for a then-club-record 101 million euros in 2013.
Bale-Zidane tension main reason behind exit wish
There are several reasons why it has come to this, chief among which is Bale's poor relationship with Madrid coach Zinedine Zidane. Having begun the season so well, the player was left stunned when he was omitted (along with James Rodríguez) from Madrid's squad for the Champions League draw with Club Brugge on 1 October. Although he returned to the team for the LaLiga win over Granada four days later, the forward had been desperate to play against the Belgians.
Zidane left Bale out on the advice of club medics, who pointed out that the 30-year-old had played almost every Madrid match of the season up to that point (only sitting out the victory over Levante through suspension, and being left out of the squad for the win over Osasuna). He had also featured twice for Wales.
Madrid's doctors were worried that the player's exertions could lead to injury; however, Zidane's decision to heed their warnings did not go down well at all with Bale, who promptly turned up late to watch the match (despite kick-off being at 18:55, he did not arrive at the Bernabéu until 18:59).
After playing against Granada, Bale joined up with Wales for the Euro 2020 qualifiers against Slovakia and Croatia - and, although he scored a fine goal in the second of those games, he also suffered an injury. What had initially seemed to be no more than cramp turned out, according to Spanish TV programme 'Jugones', to be bruising to his left soleus. The issue, whose extent Madrid have not publicly clarified at the player's behest, has prevented him from training with his team-mates ever since.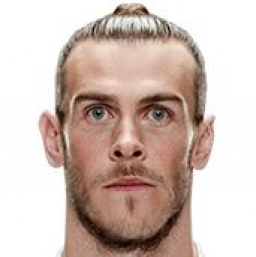 Real Madrid unhappy with Bale actions over past month
Madrid have been concerned that Bale could again go on Wales duty this month despite his four week-long absence, and their fears look to have been realised: the player has indeed been called up by Ryan Giggs as the Dragons prepare to face Azerbaijan and Hungary in a double header that will determine their Euro 2020 fate. To make matters worse, Madrid are fearful he will again come back injured.
The club are also unimpressed by Bale's controversial trip to London to meet his agent, Jonathan Barnett, and his unwillingness to stay until the end of the home games against Leganés and Real Betis. Although his 82nd and 84th-minute departures did abide by club rules requiring non-playing squad members to remain at the stadium for all but the final 10 minutes, Madrid still feel his actions were inappropriate.