Bale: the contrast between Real Madrid and Wales
Bale has not trained with his Real Madrid team-mates for the past month and shows a completely different side on international duty with Wales.
After a turbulent month for Gareth Bale, a smile is currently back on the Welshman's face - a facial expression in short supply recently and last on view on 13 October when Wales played Croatia.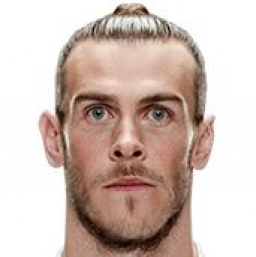 Bale an absentee in Real Madrid's training sessions
Since that qualifier, Bale has not played a minute for Real Madrid or trained with his team-mates and has been at the centre of front- and back-page headlines. Alarm bells started ringing for Real Madrid when Bale sustained a knee injury on that occasion, although the Welshman was quick to tell the club "I'm fine". After his return to Madrid he did not travel with the squad to play Mallorca and was a doubt for Los Blancos' crunch Champions League tie away to Galatasaray. 
Controversy has continued to follow Bale around over the past month - for instance he was captured on camera leaving the Barnabéu in the 82nd minute of the Leganés game, and did the same thing against both Betis (James did the same) and Galatasaray.  
Bale's call-up for Wales for this round of Euro qualifiers has brought fresh controversy. Asked about the situation with Bale and James, Zidane, annoyed with journalists' questions, replied: "Bale and James are not injured, but they're not available", in reference to Madrid's last game against Eibar. 
Three days later, after 27 days not training for his club, Bale resurfaced smiling and joking for Wales' first training session, telling journalists ahead of his side's game against Azerbaijan: "I definitely have more excitment playing for Wales (than Real Madrid)", which undoubteldy went down badly with Madrid fans but seems to sum up Bale's current attitude with club and country.