Benzema: Can France-capped star still play for another country?
Karim Benzema has told French Football Federation president Noel Le Graet: "Let me play for one of the countries for which I'm eligible and we'll see."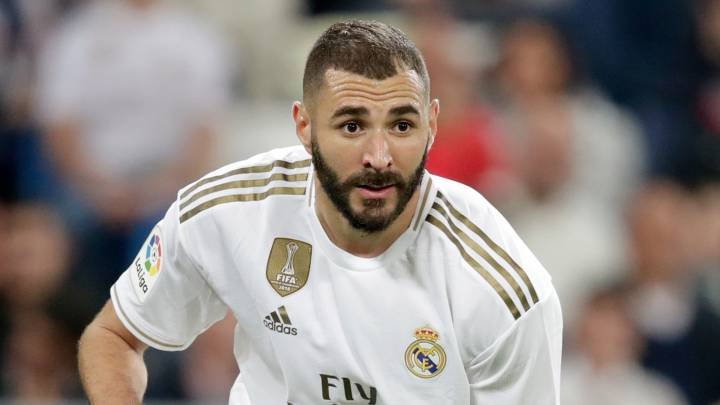 Having challenged the president of the French Football Federation to "let me play for one of the countries for which I'm eligible", Karim Benzema could in theory still represent another nation - but FIFA would require a very particular scenario to play out before allowing him to.
Benzema won last of 81 France caps four years ago
Amid recent calls for an international recall for the in-form Real Madrid striker, who has not played for France since his implication in a 2015 sex-tape scandal, FFF chief Noel Le Great this weekend told Radio Montecarlo: "I've never questioned his ability, but his time with the French national team is over."
In response, Benzema tweeted: "Noel, I thought you were not planning on interfering with the decisions of the coach! Know that it is I alone who can bring an end to my international career. If you think I'm finished, let me play for one of the countries for which I'm eligible and we'll see."
Noël je croyais que vous n'interfériez pas dans les décisions du sélectionneur!Sachez que c'est moi et moi seul qui mettrait un terme à ma carrière internationale.
Si vous pensez que je suis terminé, laissez moi jouer pour un des pays pour lequel je suis éligible et nous verrons.

— Karim Benzema (@Benzema) November 16, 2019
Benzema could play for Algeria if France revoked his passport
According to FIFA regulations, the fact that Benzema has already appeared for France in a competitive fixture should immediately rule out the possibility of the 31-year-old, who is Algeria-qualified through his parents, switching allegiance.
Were France to unilaterally revoke his passport, however, this rule would not apply. "If a player who has been fielded by his association in an international match [...] permanently loses the nationality of that country without his consent or against his will due to a decision by a government authority, he may request permission to play for another association", FIFA says in its June 2019 Statutes.
Benzema, who made his France debut in 2007, has scored 27 goals in a total of 81 appearances for Les Bleus, the most recent of which came in a 4-0 win over Armenia in October 2015.