PSG
Wanda Nara throws doubt over Icardi's future
Mauro Icardi's agent and wife has left the door open to a possible PSG exit and says nothing is certain.
Mauro Icardi has settled into life at PSG and that's not debatable. After a trubulent time at Inter Milan, he left for France in an effort to prove he is one of the best strikers in the world and halfway through the season, he is showing that. He has scored 14 goals in 18 games under Tuchel and has demoted Edinson Cavani to the bench and might have ultimately ended the Uruguayan's spell at the club.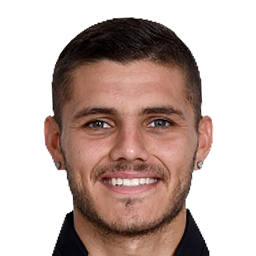 PSG, logically, want Icardi to stay but the problem is that his current deal is a loan. There is an options to buy him at the end of the season for €70 million but his agent and wife, Wanda Nara, has left doubts over whether he wants to continue at the Ligue 1 side.

"It will be his decision," she told Eurosport when asked if he will leave the club at the end of the season. "Nothing is certain. We'll see. Travelling between Paris, Rome and Milan is easier said than done. Mauro has done some lovely things in France and I am happy. We have made friends and we will have to wait and see."
Even the player has left the door open to a PSG exit in the past but Wanda Nara has ruled out a move to Juventus.