Barcelona vs Leganés: how and where to watch - times, TV, online
All the information you need on how to watch the Copa del Rey tie as Barça welcome Leganés to Camp Nou on Thursday 30 January at 19:00 CET.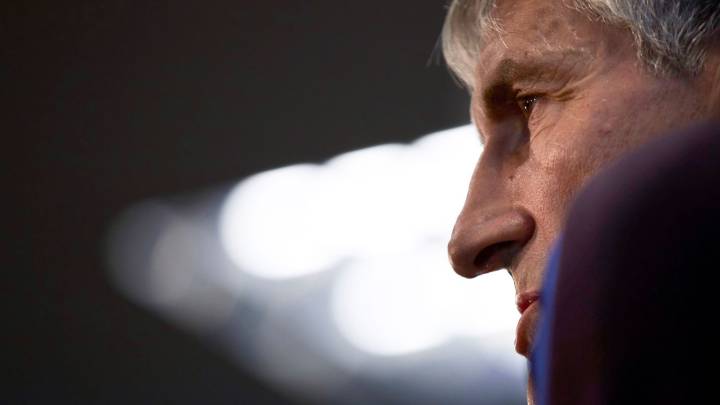 Last year's runner up, Barcelona, take to the field in the Last 16 of the 2019/20 Copa del Rey hoping to add a much-needed boost of positivity to their season. Their opponents Leganés lie in 19th position in LaLiga and a trip to the Camp Nou is seen by most as their last step in the domestic cup competition this season, with 28 points separating the two sides in the table.
>>> Barcelona vs Leganés live online now: Copa del Rey <<<
Barcelona vs Leganés: Copa del Rey
But this is a new-look Copa, and it has already sprung some surprises, including some very near big shocks, no team more relieved than Barça themselves.
With both sides focusing on their bread-and-butter business at either ends of the Spanish top-flight, fringe players may get a run out on Thursday, which adds a further doubt to the occasion. At the weekend Javier Aguirre's men were able to come away from the Wanda Metropolitano with a point and the game earlier in the season at Butarque saw Barça just edge a three-goal affair.
Barcelona were well beaten by Valencia last time out and, with efforts focused on regaining top spot in the league, and potentially bringing in reinforcements before the transfer window closes this week, fans are demanding that new manager Quique Setién gets things right sooner rather than later.
What time does Barcelona vs Leganés kick off where you are?
The 2019/20 Copa del Rey Round of 16 tie between Barcelona vs Leganés will kick off on Thursday 30 January 2020, at Camp Nou at the local time of 19:00 CET.
That's 13:00 in New York, 12:00 in Dallas, 10:00 in Los Angeles and 18:00 in London.
Click here to find out what time Barcelona vs Leganés kicks off wherever you are in the world.
Where can I watch Barcelona vs Leganés?
No matter where you are in the world, you can click here to see what television channels will be showing the Barcelona vs Leganés match in your country. Due to rights issues, the match isn't being broadcast live in the United Kingdom.
Spain: DAZN
United States: ESPN+
Nigeria: StarTimes App, Startimes World Football
Is the Barcelona vs Leganés game available online?
The Copa del Rey match is available in most nations through the rights holders' online platform, if they have one. Your best bet is to check who is showing the game in your country, and if they have an online service or iOS/Android app to watch it on.
Barcelona vs Leganés live on AS English
You can keep up to date with the action as it happens at Camp Nou with our very own inimitable live coverage, right here on AS English.