Rodolfo Pizarro has moved more than 50 million dollars in transfers
The Mexican midfielder could be leaving Monterrey to play in the Major League Soccer with Inter Miami this season if the team pays his clause.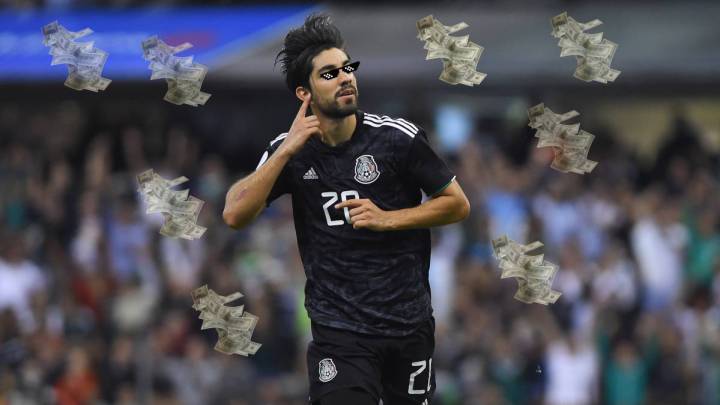 It is not official but it seems that Rodolfo Pizarro will end leaving the Liga MX to play in the Major League Soccer this season. The Mexican midfielder will be playing for David Beckham's new team, Inter Miami.
According to multiple reports, the new MLS team is going to pay Rodolfo Pizarro's clause that is close to 20 million dollars to Monterrey so they can acquire the 25-year-old. When this signing becomes official it will be Pizarro's fourth team.
He started his career in Pachuca when he made his debut against Morelia on September 14, 2012. Pizarro played 13 tournaments with Pachuca and won the Liga MX title with them. In 2017 Chivas paid 17 million dollars to sign him and in a year he won another Liga MX title, the Concacaf Champions League and the Copa MX.
In 2018 Monterrey paid 16 million dollars to acquire the talented midfielder when everyone thought it was time for him to go to Europe he stayed in the Liga MX. Pizarro adds up a total of 53 million dollars in signings.
If the deal with Inter Miami goes through he will become the fourth Mexican player that generates more money just below Raul Jimenez, Chicharito and Hirving Lozano.