REAL MADRID | CHELSEA
Kovacic: Zidane and Lampard are similar coaches
In an interview with FourFourTwo, Mateo Kovacic has likened his current Chelsea coach, Frank Lampard, to his former boss at Real Madrid, Zinedine Zidane.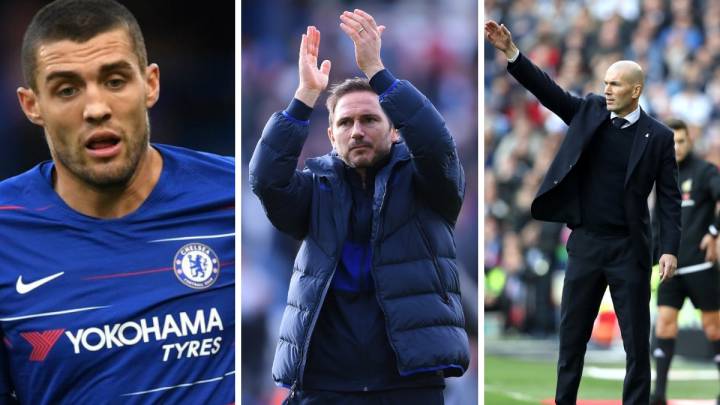 Matteo Kovacic has revealed he holds no grudges against Real Madrid coach Zinedine Zidane, but suggested that his omission from the 2018 Champions League final against Liverpool prompted his search for an exit from the Bernabéu.
Kovacic made a loan switch to Chelsea in the summer of 2018, with the Blues eventually opting to keep the Croatian international on a permanent basis after an impressive first season at Stamford Bridge.
After playing for one season under Maurizio Sarri, Kovacic has been working with Frank Lampard since the former Chelsea star replaced the Italian coach last summer.
And in an interview with FourFourTwo magazine, the 25-year-old midfielder has hailed Lampard as an "exceptional manager", claiming the Englishman shares similarities with his former boss at Real Madrid.
Kovacic likens Lampard to Zidane
"Zidane was similar to the way Frank Lampard is as a coach, and their approaches really suit me," said Kovacic.
"It was nice to play under Zidane, but I thought he could have given me a deserved opportunity in the third Champions League final.
"That was the main reason for my dissatisfaction, but that's football and we parted with no bad feelings."
Kovacic draws Lampard-Sarri comparison
The ex-Real Madrid midfielder drew comparisons between the training methods of Sarri and Lampard, suggesting that he and his Chelsea team mates are happier working under the current coach.
"I came to Chelsea under Sarri, but I must say that Lampard is an exceptional manager. He has kept the character he had as a player in his personality as a coach, which has inspired all of us," said Kovacic.
"He commits himself with everything he's got. Training is always challenging and different from last season.
"That's probably the main difference between Lampard and Sarri, who made the concept of training quite monotonous. There were a lot of similar training sessions with a focus on tactical preparation."
After making the switch to the Chelsea in 2018, Kovacic cemented himself as an indispensable player for both Sarri and Lampard. This season he has started 15 of 24 Premier League games and five of Chelsea's six Champions League fixtures to date.