Concern for Real Madrid's injured players during quarantine period
Both Madrid club doctors and physical trainers insist that players maintain a healthy diet but are concerned about the rehabilitation process of the injured players.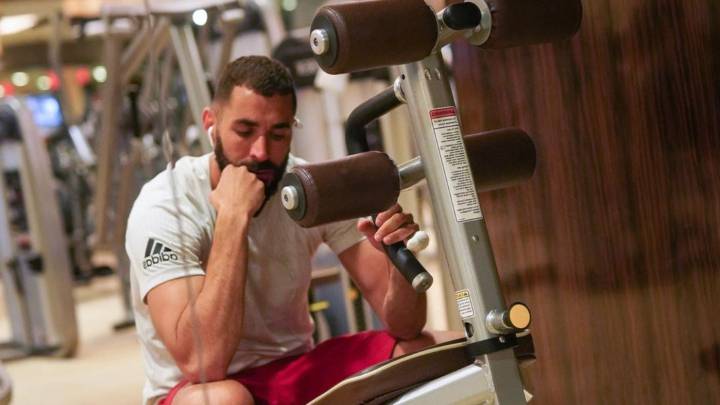 Following Real Madrid basketball player Trey Thompkins testing positive for Covid-19 on Friday, the club immediately ordered a quarantine period of 15-21 days for all members of the football club, basketball squad and all Valdebebas staff as a precautionary measure.
Following head club doctor Niko Mihic breaking the news relating to the positive test, Zidane and his backroom staff have drawn up a series of personally designed fitness regimes that each player needs to fulfil during the quarantine period.
The instructions follow the same lines as when the players are on holiday during the Christmas or summer break and follow guidelines based on nutritional habits, sleep and rest and a series of light exercises that the squad need to fulfil on a daily basis
Stay sharp
Resident AS medical consultant and head of the medical services at Segunda division club Rayo Vallecano José González maintains that the nutritional aspect of the quarantine period is key to the players remaining in optimum shape: "It's essential that the players don't gain weight and maintaining a balanced diet is imperative". Doctor González adds that in a two week period it's unlikely that these elite athletes will lose their physical condition as long as both dietary habits and regular exercise are maintained.
Fitness trainer for CSKA Moscow and the Russian national football Paulino Granero spoke to AS about the quarantine situation and was confident that the current squad would not have problems with every player having a home fitness circuit with running machines, swimming pools, static bikes etc. but Granero did show a degree of concern relating to Real Madrid's current injured players. "These squad members need constant monitoring and that requires physical presence from medics and fitness coaches. Players with muscular injuries need daily massages and physio sessions and this is a major issue when quarantine conditions are imposed" he concluded.