Coronavirus: total USA cases and deaths, real-time map, 27 March
Updates on the total number of Covid-19 cases, deaths and discharged patients, both in the United States and worldwide.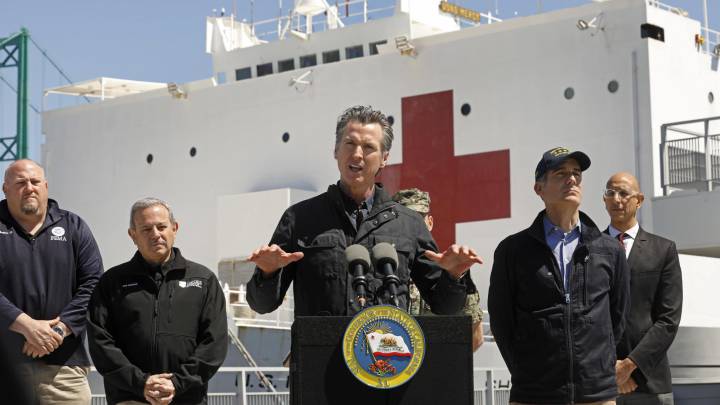 This article is now out of date - you can follow the United States' coronavirus figures for Saturday 28 March here.
Confirmed US coronavirus cases
As of 09:00 CET on 28 March (04:00 EDT, 01:00 PDT) there were a total of 104,837 confirmed cases of coronavirus in the US, with 1,711 deaths. 2,471 people have officially recovered after contracting Covid-19 with almost 100,000 active cases under observation.
Click here if the map doesn't automatically appear. (Map created and hosted by Johns Hopkins University Whiting School of Engineering, our thanks to them.)
US coronavirus news
The United States on Thursday surpassed China as the country with the highest number of confirmed coronavirus cases - a development that American president Donald Trump declared was a "tribute to the amount of testing we're doing".
The worst hit part of the country is the state of New York where there are 44,810 cases and 519 deaths.
Worldwide coronavirus cases
The total number of confirmed coronavirus cases worldwide at the above time stood at 598,245. In all, 27,762people have died from Covid-19, while 131,777 have recovered from the disease.
Live coverage of the coronavirus crisis
You can follow the latest developments in the coronavirus pandemic with our daily live blog.
Read also:
Total UK cases and deaths, real-time map