Coronavirus: total UK cases, deaths and recoveries, real-time map, 27 March
Updates on the total number of Covid-19 cases, deaths and discharged patients, both in the UK and worldwide.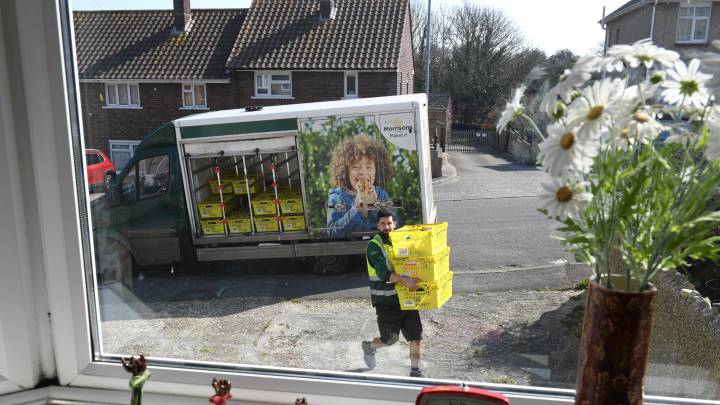 This article is now out of date - you can follow the UK's coronavirus figures for Saturday 28 March here.
Confirmed UK coronavirus cases
As of 09:00 CET (08:00 GMT) on Saturday 28 March, there had been 14,543 confirmed cases of coronavirus in the UK, with 759 deaths in total, 181 of those being confirmed on 27 March. A total of 135 individuals have officially recovered from the disease with 13,649 active cases under observation.
Worldwide real time coronavirus map
Click here if the map doesn't automatically appear. (Map created and hosted by Johns Hopkins University Whiting School of Engineering, our thanks to them)
Worldwide coronavirus cases
The total number of confirmed coronavirus cases worldwide at the above time stood at 598,245. In all, 27,762 people have died from Covid-19, while 131,777 have recovered from the disease.
UK PM tests positive
British Prime Minister Boris Johnson confirmed on Friday that he has tested for the Covid-19 virus.
The 55-year-old broke the news on a Twitter post from his personal @BorisJohnson profile acknowledging that he had exhibited 'mild symptoms of the virus'.
After developing these symptoms, Johnson was advised by the Chief Medical officer to undergo a test which subsequently proved positive.
Johnson added that thanks to the 'wizardry of modern technology' he will maintain contact with his team of advisors and lead the national fightback against the Covid-19 virus and continued to issue a series of thanks for all involved in the coronavirus effort in the UK.
It later emerged on Friday that UK health secretary Matt Hancock has also tested positive.
Follow all the latest news on the coronavirus crisis with AS English