Miguel Herrera keen for long stay at Club América
Miguel Herrera is delighted coaching América for the second time in his career and he's keen to stay put for a good while yet. To that end, he hopes to renew his contract soon.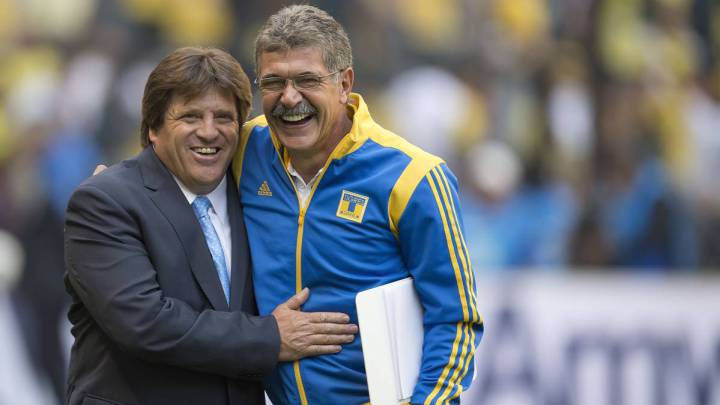 Miguel Herrera will go down in the history of Club América as one of the greatest managers of all time. He has won four titles with the club and his winning mentality marks him out as one of the best coaches in the Liga MX.
Yet despite everything he has already achieved, Herrera says that he wants to manage América for a long time and that he would only leave to coach a team in Europe, "if my current bosses offer me a 10 year contract it would make me so happy because I love this club and what it represents for Mexican football."
Herrera also said that he tries to improve as a manager and learn from others, "I would like to manage a team in Europe but I repeat: if my bosses tell me if I want to be like Ricardo Ferretti in Tigres, I would totally accept it would be an honor."
So far Miguel Herrera has won four titles with Club América: 2 Liga MX titles, 1 Copa MX and 1 Concacaf Champions League.