CORONAVIRUS
Coronavirus updates: total UK cases and deaths, real-time map
Updates on the total number of confirmed Covid-19 cases, deaths and discharged patients, both in the United Kingdom and across the world on Tuesday 14 April-Wednesday 15 April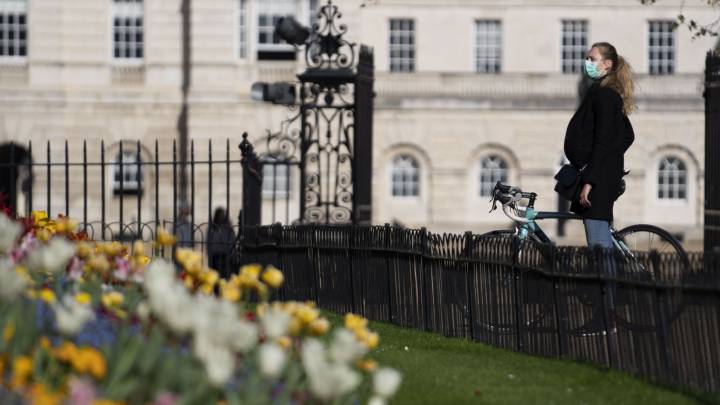 Confirmed UK coronavirus cases
As of 01:30 BST (02:30 CEST) there had been 94,845 confirmed cases of coronavirus in the UK, with 12,129 deaths in total, while 323 people have recovered from Covid-19.
UK government live coronavirus briefing
Worldwide real-time coronavirus map
Click here if the map doesn't automatically appear. (Map created and hosted by Johns Hopkins University Whiting School of Engineering, our thanks to them)
Heathrow forecasts 90% drop in April
Heathrow Airport, traditionally the busiest in Europe, forecast that passenger numbers would plunge by over 90% in April, as coronavirus restrictions stop most people from travelling.
The remaining 10%, or around 680,000 people, still using Heathrow this month will be either Britons returning home after being stuck abroad or foreign citizens repatriating, as well as medical experts travelling to help with the crisis.
Heathrow also said on Tuesday its passenger numbers were down 52% in March compared with the same month last year, as the 6.5 million who went on holiday or traveled for work last March shrunk to 3.1 million this year.
UK shares lag
UK stock markets edged lower on Monday as shares in British American Tobacco slumped on reports of a U.S. criminal probe, while signs that Britain will remain under lockdown for a longer period dented the mood.
The blue-chip FTSE 100 index fell 0.35% by 0728 GMT, giving up early gains and underperforming its European peers as the UK government signalled that there would be no easing of lockdown measures this week.
Worldwide coronavirus cases
The total number of confirmed coronavirus cases worldwide at the above time stood at 1,970,879, while 125,678 people have died from Covid-19 and 472,948 have recovered from the disease.
See also:
Sweden's soaring death rate shows danger of 'herd immunity'
Live coverage of the coronavirus pandemic
You can keep up-to-date with the latest news on the Covid-19 crisis by following our daily live blog.
---
The complete lowdown on Covid-19