How does Trump plan to cut taxes to pay stimulus checks?
Donald Trump wants to cut taxes in an effort to reinvigorate the American economy after sending a round of stimulus check to citizens in need.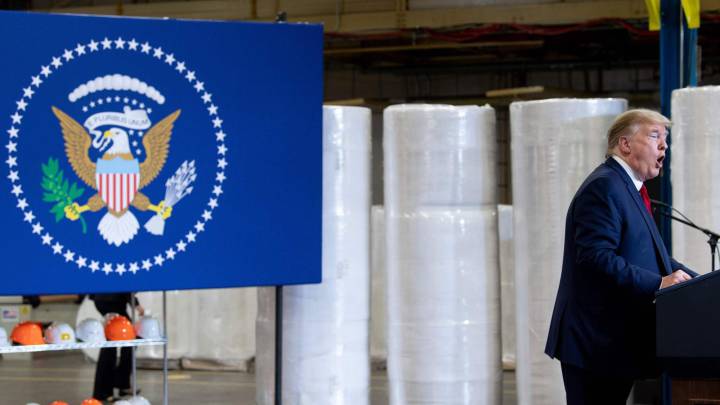 Donald Trump is planning to cut taxes in an effort to reinvigorate the American economy according to the New York Times. The US has already sent out millions of stimulus checks to its citizens with 26 million of them losing their jobs during the coronavirus pandemic.
There has also been another round of stimulus checks in May mentioned as a possibility but Trump wants to cut taxes to limit government spending and seek to increase support the economy through in a different manner.
"We're not doing anything without a payroll tax cut," Trump said in a Fox News interview that aired on Sunday. The president of the United States says he want to
"No more spending' has really become the rallying cry of the right," said Stephen Moore, an informal adviser to Mr. Trump. "We've done the spending, it didn't work, and now we need to try something else. There is going to be civil war in Congress over this."
The problem with the idea, which would include Capital Gains Tax Cuts, Suspend payroll taxes, Manufacturing Tax Incentive will all help business owners and investors for the most part and not those out of work and in need of help. The lack of taxes will also see less public money.

Len Burman, institute fellow at the Urban Institute and professor at Syracuse University, said it is a "terrible idea."
"The main problem with the proposal is that it would go to the people who least need help," Burman said. "It seems like you're deliberately targeting it to people who are in the best situation … the ones who are still working."
Trump has predicted a swift bounce-back of the economy but public forecasters think the recession is set to devastate the world for a long time to come.
See also