BARCELONA
Messi: "We can't win Champions League playing like we were"
The Argentine has spoken to Sport and Mundo Deportivo about Lautaro Martínez and urges Barcelona to improve their form after the coronavirus break.
LaLiga's restart is on the horizon and Barcelona will play the rest of their 11 games starting with a two-point lead over Real Madrid when it does. The feeling is, however, that the team hasn't been playing to its potential since Quique Setién took charge. Messi has spoke to Sport and Mundo Deportivo to discuss the immediate future and he has done so with clarity.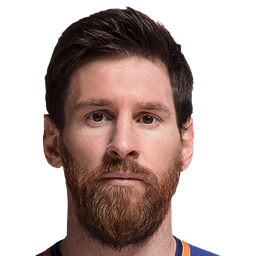 "It could be that the break ends up benefiting us," he told Sport. "But we will see if they can get the competitions going again and we will get rid of the doubts. We will check the level we are at and where we are at when we get going again."

The Argentina was also asked about the future of the team. The transfer market is uncertain but there is one name that remains linked with Barcelona above anyone else. That is Inter Milan's Lautaro Martínez. "I am being honest when I say that I don't know if there were or are negotiations right now for him, I have no idea," he told Mundo Deportivo. "I think I've already said it. Lautaro is an impressive striker, above all because I think he is a very complete number nine. He's strong, dribbles well, scores goals, knows how to protect the ball.. But we will have to see what happens with him and with the others names they are saying."
Strange market for transfer says Messi
The captain of Barcelona says a good eye for a player could help even if there isn't as much money as there once was in the transfer market. "There are a few people at the club who are in charge of the theme of signings and they are the ones who select who they think are best for the team," he said. "It's obvious that the situation we are in will make the market a bit strange and you have to be sure to improve on what we have."
"I think is that manager understood it poorly and they explained poorly what I wanted to say," Messi said about some comments that might have been construed as critical. "What I said was that in the last few games before the break, it seems obvious that they weren't enough to see us win the Champions League. I never doubted the squad that we have and I have no doubt that we can win every competition we are left in. But not in the manner we were playing in. Now, everyone has their opinion, which is fine and they're all respectable. Mine is coming from a place where I am lucky enough to have played in the Champions League every year and I know that it's not possible to win it playing the way we were playing," he told Sport.