Coronavirus USA: Is it safe to fly during Covid-19?
More people are starting to take flights in the United States amid the coronavirus pandemic but air travel is still down about 90 percent from a year ago.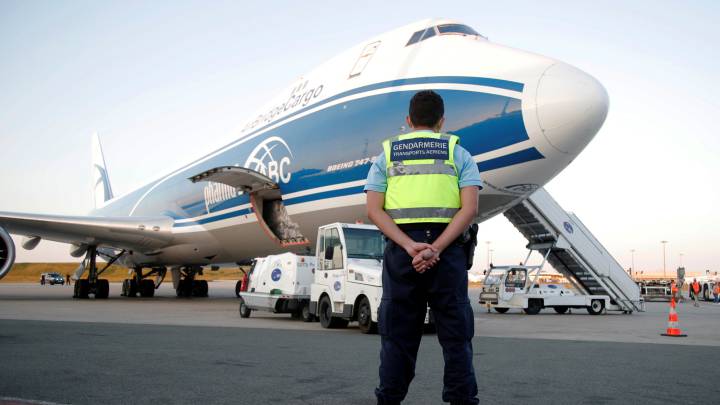 Airlines and the Transportation Security Administration (TSA) are implementing new policies to lower the chances of spreading the coronavirus and travelers can expect to wear a mask on board, but social distancing on an airplane is very difficult to respect. For the next few months, possibly until 2021, passengers will have to adhere to new policies and procedures.
The Transportation Security Administration said 348,673 people passed through security checkpoints at U.S. airports on Friday. That's the highest number in just over two months and more than three times the number of people from a month ago, but down 88% compared with the same day last year.
For the first time in decades airlines are losing money and in the past couple of months during the pandemic 90% of aircraft have been empty. As the economy reopens and more people are starting to take flights airline operators are doing what they can to stop the spreading of Covid-19.
Aircraft manufacturer Boeing earlier this month announced a "Confident Travel" initiative to weigh new technology like ultraviolet light disinfection systems that can help reduce the transmission of pathogens on board.
United Airlines employs "sneeze guards" at check-in
United Airlines has started using "sneeze guards" at check-in counters and other customer service areas. It has also started rolling out touchless kiosks to print bag tags using a smartphone at some airports and expects to roll out more of them around the U.S. in the coming weeks.
Frontier Airlines says it plans to start taking travelers' temperatures starting June 1 but most airlines have said it is the responsibility of the government to perform health screenings. The Department of Homeland Security is exploring temperature checks and thermal scanning at airports before boarding the aircrafts.
Airlines say their on-board air filters are highly effective at removing pathogens and that they have stepped up cleaning of aircraft, disinfecting surfaces and using devices like foggers to disinfect cabins.
Masks are becoming the norm, a trend that could last for months before a vaccine or treatment for Covid-19 is determined. Major U.S. airlines this month have started requiring that not only crew members but travelers also wear masks on board.
Social distancing is extremely difficult on board in normal circumstances, but planes are flying emptier. A tweet from a passenger showing a packed aircraft prompted United Airlines to introduce a new policy that informs travelers if their flight is more than 70% full.