Stimulus Check: When did Trump say the second stimulus check could arrive?
The president was asked about the second stimulus check and said it would be coming and said it would likely be coming in the next couple of weeks.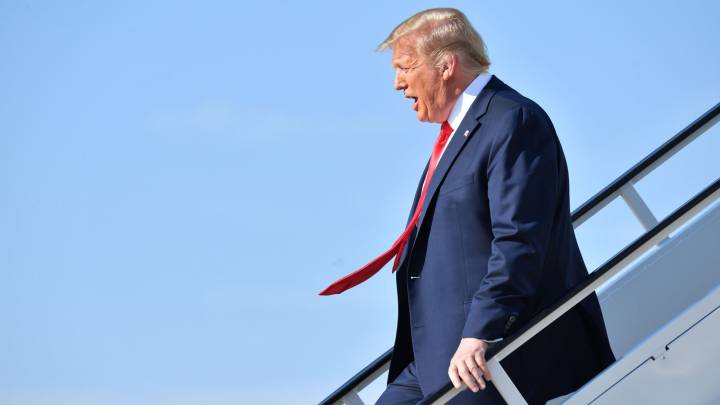 Donald Trump has spoken with Washington Correspondent for Scripps, Joe St. George, about the much-awaited second stimulus check, when that second stimulus check might be delivered and what it will look like.
Possibly the most important comment came at the start of the conversation when Joe St. George asked Trump about the potential for a second stimulus check. Trump was confident in his reply and said the second check would "be very good, it'll be very generous."

"I have a lot of viewers in Florida, Ohio, Wisconsin, Michigan, who are still struggling economically, sir. They spent all of that first stimulus check, are you going to get them a second stimulus check?" asked the reporter.
"Yes," Trump responded. "We are. We are…."
What will second stimulus check look like for US citizens?

The next question is when and what will it look like. There has been talk of an Explore America tax break along with various other ways to get people to put money directly back into the economy and to help small businesses. Most Republicans are against the delivery of a second check straight to citizens but are keen on tax breaks, such as the recently written TRIP bill, that would encourage spending as they try to revitalise the economy. The 8th of August has been mentioned as a likely date for approval of a second stimulus check
Trump gave some details about the second stimulus package but remained coy on the whole situation: "I think over the next [it will be delivery], I think it's going to be bi-partisan, I think it's going to be over the couple of weeks, probably."
"We had this going better than anybody's ever seen before. We had the best job numbers, the best economics, the best economy we've ever had," said Trump. "And then we had the virus come in from China. Now we're rebuilding it again. We will be doing another stimulus package."