College student stimulus check: what is known about the check for students?
The HEROES Act could broaden the scope of the stimulus relief for students and teenagers still in school. A second stimulus check remains up in the air though.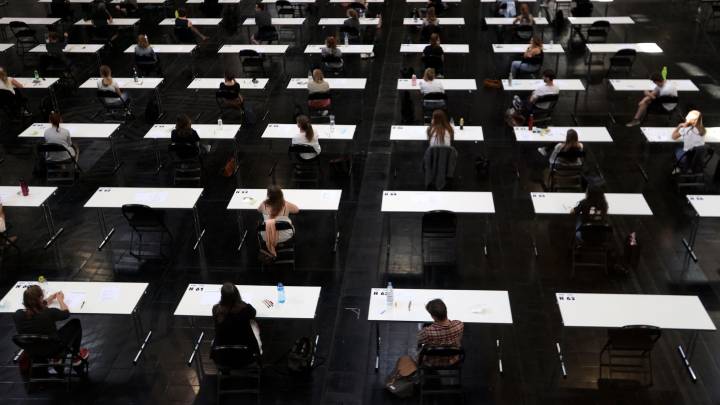 The CARES Act was passed at the beginning of the coronavirus pandemic to ensure Americans struggling to make ends meet could pay for utilities, groceries and rent. It included a stimulus check worth $1,200. A second stimulus package is currently being discussed and it is unclear what it will look like. There will be some form of aid for citizens, however, as the unemployment rate remains very high in the United States.
Donald Trump spoke to Joe St. George about the potential for a second stimulus check. Trump was confident in his reply and said the second check would "be very good, it'll be very generous." At the moment, however, it is just speculation as nothing has been passed as a law yet with the House and the Senate controlled by opposing parties and debate continuing over what a stimulus package will look like.
Many college student are wondering if they qualify for a stimulus check, if there is one. If you are 18 or older and are not dependent then you will be eligible for a check based on the most recent version of the HEROES Act, which broadened the scope of aid for families and young people.
The problem is that if you are older than 17 and are still dependent on your parents then you may not be eligible as politicians are still ironing out the creases of a potential check. Many college students do not work and file tax returns so they would not be able to claim for the stimulus check and they may not be eligible as dependents. It is a matter of waiting and seeing how the two political parties decide on what to do.
The CARES Act only allowed children under the age of 16 to be declared for while 17 and 18-year-olds who were still in high school and obviously did not file a tax return did not receive a check. The HEROES Act could change that so teenagers above 16 and still in school would also receive stimulus money. Again, this still has to be decided though.
This could all be moot, however, is there is no second stimulus check. Republicans and Democrats remain locked in negotiations over what a second stimulus relief package will look like. Democrats wants a second stimulus check while Republicans are keen to pump money into the economy by helping small business and by offering tax breaks for citizens.