South Africa to allocate last $2.6 billion of coronavirus stimulus
South Africa National Treasury will start allocating the remaining 2.6$ billion of Covid-19 relief package in October.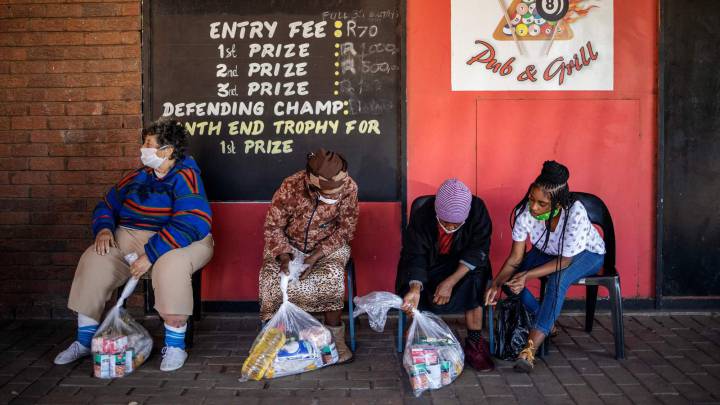 In accordance with president Cyril Ramaphosa's announcement back in April when he confirmed that a stimulus package of R500 billion ($29 billion) would be spent to help improve the conditions of people who were seriously hit by Covid-19 pandemic and its consequences.
South Africa National Treasury will start allocating the remaining R45 ($2.6 billion) billion next October, as it is planned to be outlined in the medium-term budget policy statement. In a special adjusted budget presented last month, Only R455 billion were outlined.
Follow all the latest coronavirus-related news in Africa on our dedicated live blog
The National treasury responds to questioning:
The state's National Treasury explained the adjustments by commenting "the lack of readiness of certain projects, such as the job-creation program, and a further deterioration in the fiscal position after the president's announcement, resulted in adjustments to the announced intervention."
Only R145 Billion out of the R500 Billion relief package were immediately allocated, while the National Treasury confirmed that allocating the remainder of Covid-19 stimulus will just need to be reallocated. The Treasury also emphasized it is taking a prudent approach and making "credible plans" so that the intermittent allocations help improve the worsened fiscal situation in the best manner possible.
South Africa is experiencing the worst financial conditions in decades as a result of the pandemic and the subsequent lockdown, as the consolidated budget deficit is estimated to surge to 15.7% .