West Bengal extends two-day-a-week lockdown till the end of August
The West Bengal government decided to extend the weekly lockdown restrictions till 31 August in its bid to stem the spread of the coronavirus.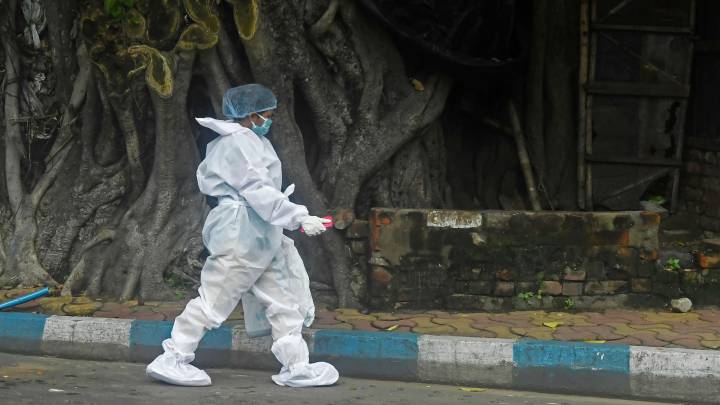 West Bengal chief minister Mamata Banerjee declared on Tuesday the intention of the state to extend the same lockdown protocol they are already following till the end of August as the state imposes complete lockdown on two days every week, to prevent further spread of the Coronavirus in the state.
The current lockdown protocol was set to end by the end of July but Banerjee announced that twice weekly lockdowns will continue for a further month, however, the fresh lockdown will come in force starting 2 August instead of 1 August due to the Islamic feast Eid Al-Adha.
 "We are extending lockdown in zones till August 31, that was earlier in place till July 31," Banerjee said.
Follow all the latest coronavirus-related news in India with our dedicated live blog.
No lockdown during Eid Al-Adha
She also revealed that complete lockdown will be imposed on 5, 8, 16, 17, 23, 24, and 31 August while on lockdown will be implemented this weekend as it coincides with Eid Al-Adha nor on 15 August as the country celebrates its independence day.
Banerjee called on people to celebrate the upcoming Islamic feast while maintaining all safety protocol measures to avoid contracting the infection. She also reiterated that government offices will be operating as normal on lockdown days, while private organizations can also run their business provided that they maintain safety measures like the wearing of face masks and the constant hand sanitizing and others.