Cruz Azul: Billy Álvarez resigns as president
Amid allegations of organized crime and money laundering, Cruz Azul president Billy Álvarez has stepped down as club chief after 32 years in charge.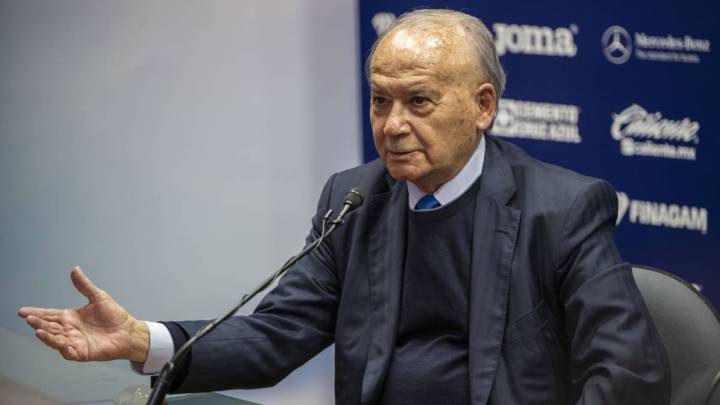 Cruz Azul was having a great year before the 2020 Clausura tournament was cancelled due to the coronavirus pandemic. They were the best team and were undefeated for the whole month of March. Then they showed they were still a top team when they won the 'Copa por México' when they defeated Chivas last month.
Álvarez steps down after more than 30 years

But things are not all good with Cruz Azul, because their president Billy Álvarez is being accused of organized crime and money laundering, which could affect the team. After these accusations, Álvarez resigned from his job through a letter that was sent by his attorneys notifying that he was no longer the president after more than 30 years.
"It is my desire to inform you that, after almost 32 years of holding the office of General Director of our Cooperative, I consider that my cycle at the head of this [club] has come to an end," Álvarez said in his farewell letter.
#ÚLTIMAHORA Billy Álvarez renuncia a la Dirección General de la Cooperativa Cruz Azul. En esta carta que envió a través de sus abogados, da su posición sobre el conflicto en la cooperativa pic.twitter.com/zGiSaeWmHi

— Ciro Gómez Leyva (@CiroGomezL) August 1, 2020
Cruz Azul players display message of support for Álvarez
A federal judge has issued an arrest warrant against him, but he is nowhere to be found at the moment. Cruz Azul played their second game of the 2020 Guardianes tournament on Friday and prior to the beginning of the match they unfurled a banner showing their support for their former president through these tough times.
"Today more than ever, we are a team. We are with you Billy," it read. After the 90 minutes the game ended in a 1-1 draw in matchday two of the tournament, which has seen Cruz Azul pick up four points so far. Their next rival will be León at home on 8 August.