NATIONS LEAGUE | PORTUGAL 4-1 CROATIA
Cristiano told off for not wearing a face mask in the stands
While Portugal beat Croatia, Cristiano Ronaldo, who was ruled out of the game due to a foot infection, was told off by security for not wearing a mask.
Cristiano Ronaldo was involved in one of the more curious moments of Saturday's meeting between Portugal and Croatia in Porto. All eyes were on the Juventus forward when a member of the stadium's security staff ambled over after noticing that he wasn't wearing a face mask as he sat watching the match from the stands. The security guard could be seen telling Cristiano that he had to wear a face mask, and the player obediently obliged, picking one up from the bench and and immediately putting it on.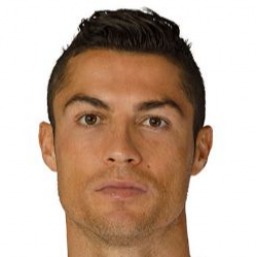 Sweden next
Ronaldo was unable to play in the game, which Portugal won 4-1 in their first Nations League match,  due to an infection in his right foot. The Juve will remain with the Portugal squad and will travel to Stockholm for Tuesday's game against Sweden.