Luis Suárez set to join Atlético on a free transfer
This evening's meeting between the player's lawyers and Bartomeu ended with an initial agreement. Atleti will not pay a transfer fee, only objective-related bonuses.
Luis Suárez is all set to become an Atlético Madrid player after his lawyers reached an initial agreement with Barcelona in this evening's meeting with club president, Josep María Bartomeu. Atleti will not have to pay a transfer fee as such for the player but will be obliged to pay Barcelona a specified fee if a set of objectives are reached. That fee, Diario AS understands, will be between two and three million euros. Atlético had intended to officially announce the signing at the same time as Morata's loan move to Juventus but that hasn't been possible.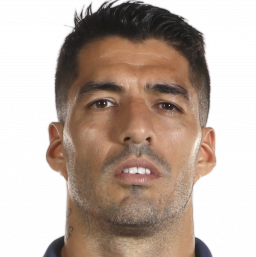 Confirmation of Luis Suárez's signing is expected between tonight and tomorrow morning, once the player passes a medical revision - the final aspect of the operation to be completed.
Barcelona sought a fee for Suárez
Diario AS understood that Barça had initially asked Atlético to pay a 10 million euro transfer fee for the Uruguayan. But the rojiblancos were not disposed to pay a single euro for him. The agreement with Suárez was on the condition that he joined on a free transfer; if Barça refused to give the go-ahead, Atleti had Edinson Cavani lined up as their second option.