Chicharito "We are very disappointed with the final score"
Javier Hernández started his second game since coming back from an injury and the Mexican striker failed to change the game for LA Galaxy who suffered another loss.
Javier Hernández has played seven games with Los Angeles Galaxy and has only managed a single, solitary goal and that came against Portland Timbers in the MLS is Back tournament in Orlando. In that same tournament Chicharito picked up an injury and he is still some way from full fitness.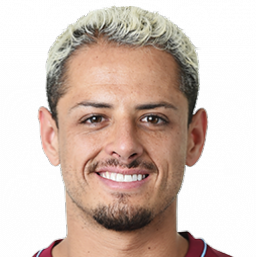 He returned to the pitch on 19 September when LA Galaxy lost against Colorado 2-0 and there was little he could do to change the course of the game. Then Galaxy's coach Guillermo Barros Schelotto decided to put him in the starting lineup against Real Salt Lake on 23 September and once again the team slumped to defeat with little involvement from the Mexican striker.
On Sunday Hernández returned to the starting lineup and played the entire game for the first time since coming back from his injury. Once again Chicharito failed to make the difference and LA Galaxy lost 3-1 against Seattle Sounders.
Chicharito hasn't won a game with LA Galaxy
In the seven games Javier Hernandez has played with the team the LA Galaxy has failed to secure the victory. "Chicharito is good, he played the entire game. I don't want to talk about just one player because I would rather talk about the team as a whole," answered Guillermo Barros Schelotto when he was asked about the striker's performance.
Chicharito spoke after the game and he said that they were all very disappointed with the score and now with 9 games left, LA Galaxy will try to make a playoff run to secure a spot in the first eight spots of the Western Conference.
"We are all very disappointed and even though we improved in the second half it was not enough. The two goals that they scored in the first half we failed to react and you can tell by final score. The team was winning three weeks ago and that showed a lot of personality, hunger and that is what we need to do again," said Hernández after the game against Seattle.