Al-Nassr files official complaint to AFC against Perspolis
Al-Nassr files a complaint to AFC against Perspolis who have unlawfully added new players to their squad despite the ban imposed by FIFA.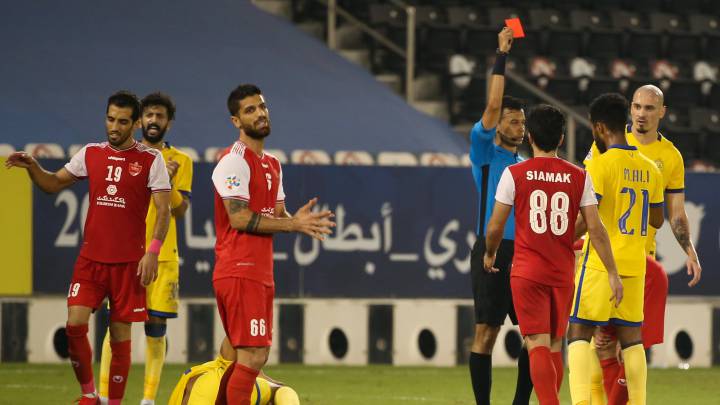 Saudi-Arabian reports revealed that the Al-Nassr management has filed an official complaint against Perspolis over the ineligibility of the Iranian team's players to have played against the Saudi-team yesterday.
Following the defeat Al-Nassr endured on penalties to Perspolis in the Asia Champions League semi-final, after the game ended in a 1-1 draw, news emerged in Saudi-Arabian media about Al-Alamy's management filing an official complaint to AFC.
The reports pointed out Al-Nassr's complaint implied that Perspolis was previously banned by FIFA from landing any new deals or adding new players to their squad who can participate in different competitions as the club didn't pay off the late dues to their former Croatian coach Branko Ivanković and other players who had played for the team before.
However, the Iranian side registered a handful of players during the ban period including Hamed Lak, Arman Ramadani, Isa Al-Kasir, Ihsan Bahlawan, Saeid Aghaei, Milad Sarlak, and Ali Shojaei.
Perspolis' management disregarded FIFA's punishment and managed to register several players days before the championship.