Dembélé aims to make up for lost time
The French winger's entourage has suggested a change in attitude after learning of Ronald Koeman's discontent. The problem is that the 23-year-old has started another season off on the wrong foot.
When it's not injuries, it's a lack of intensity in training or his mistakes with Barcelona's club schedule, but one thing for sure is that Ousmane Dembélé is having plenty of problems adapting to life at Barcelona. A move to one of the biggest clubs in the world began in the summer of 2017 with great enthusiasm, and gradually drifted into a nightmare. The most recent event in the French forward's dismal run was his refusal to leave on loan to Manchester United, which directly prevented the arrival of Memphis Depay, as the club was unable to reduce the salary to save on wages to fit inside LaLiga's salary cap. This refusal to leave did not go down well within the club, Ronald Koeman admitting in the lead up to transfer deadline day that he wanted to secure the services of Memphis Depay from Lyon and Eric García from Manchester City.
Koeman arrived in Spain with the intention of investigating Dembélé's difficult inegration period at the Catalan club and to check if the negative reports he had about the Frenchman were true. The player had not played for more than nine months through injury and a tedious recovery timeline, including trips to Doha to continue his treatment. The initial encounters were positive - so much so that even President Josep Maria Bartomeu came to label him publicly as "non-transferable" - but little by little Dembélé damaged his repuation through delays for training, lack of intensity in the sessions and little concern for tactical work.
The situation got worse and Koeman held conversations with the club's technical secretary Ramon Planes, deciding that the best solution for Dembélé was to find a way out for him, either as a transfer - the club thought that they could generate between €60 and €70 million - or a loan deal. Any of these strategies would open the doors to Memphis Depay's arrival, with which an agreement had already been reached.
However, Dembélé decided against a move away from Camp Nou. Not even Koeman's words at a press conference emphasising his lack of attitude in training and his few options to play as he is behind Ansu Fati in the left wing role were enough for the Frenchman to decide to leave.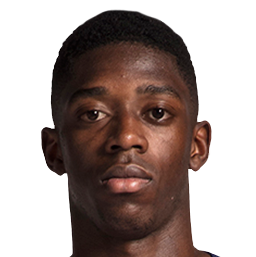 The player's entourage, aware of a very complicated situation, have decided to take a step forward and try to redirect the clear issue. On Monday, he missed training due to illness and on Thursday he decided to return to train despite most of the squad being away on international duty. Dembélé was back at the Ciudad Deportiva in Sant Joan Despí again on Friday. The France forward trained alone for the second day running despite the Barcelona players being given four days off.
It remains to be seen if this change in attitude gives him the opportunity to change Koeman's mind, although those who know the Dutchman say that he is not an easy person to convince and that Dembélé has a very long road ahead if he wants to regain the confidence of the coach. The former Borussia Dortmund attacker wants to show his commitment to the club's project and earn his place in Koeman's side.