Second stimulus check: what can I do if I have not received any payment?
As part of the CARES Act passed in the spring Americans were sent a stimulus check but not everyone received one. Find out why and what to do.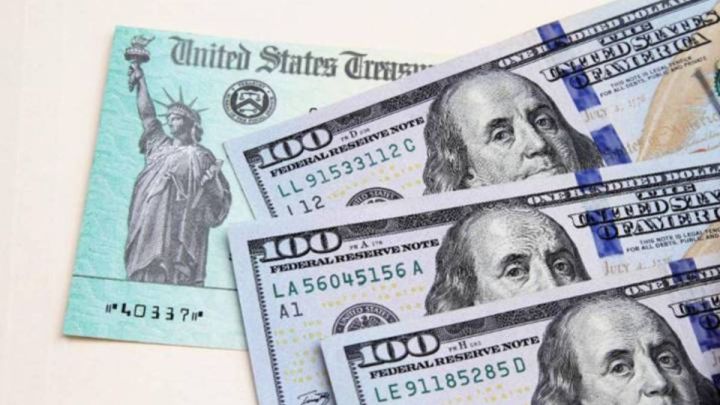 After the CARES bill was signed into law in March the IRS began sending out $1,200 checks for individuals, with an additional $500 for any dependents under the age of 17. Those who file annual income tax statements should have received theirs automatically, 160 million Americans so far have, but anyone who does not file with the IRS may not have been included.
If you were eligible to receive a stimulus check but haven't benefited from the Economic Impact Payment, the deadline to register is Saturday 21 November at 3 p.m. ET to receive it in 2020. If you miss the deadline the IRS will give you a credit on your 2020 tax return when you file in 2021.
Eligibility to participate for the $1200 stimulus check
Not every American is eligible to receive a $1200 stimulus check or the $500 per child. It is necessary to be a citizen of the US or a resident alien with a valid Social Security number for employment, nonresident aliens are not eligible to participate. If an individual is a dependent on another taxpayer's return then that person is not eligible for a payment.
Eligibility for the full payment depends on the adjusted gross income, AGI, of an individual, married couple filing jointly or if the individual files as the head of household. If a filer exceeds the threshold the payment that they may receive decreases by 5 percent by the amount that your AGI exceeds the threshold.
Adjusted Gross Income Thresholds
$150,000 if married and filing a joint return
$112,500 if filing as head of household or
$75,000 for eligible individuals using any other filing status, if you don't file a tax return you may still be eligible.
You can check the status of your Economic Impact Payment by visiting the IRS Get My Payment webpage.
The EIP payments were automatic, but you still didn't receive a payment.
The Government Accountability Office estimates that there are around 8.7 million eligible individuals who have yet to receive their stimulus check from the IRS.
Who may have been over looked and still qualify for this payment?
People that didn't file an income tax statement in 2018 and 2019
People who don't normally file income taxes may still be eligible for a payment. Those with an income below $12,200 ($24,400 for married couples)
People who get veterans or railroad retirement, Social Security Income (SSI) or Social Security benefits.
Homeless or transient individuals & families
These individuals can get instructions on how to get their payment by using the IRS's non-filers tool.
You registered for a payment but you haven't received it.
The first thing you will need to do is visit the IRS Get My Payment webpage to track your payment. If you had direct deposit, you should check with your bank to make sure they didn't receive a deposit. If Get My Payment shows that the payment was issued but you still haven't received it follow the timeframes below before trying to trace the payment with the IRS.
timeframes for payment receipt
5 days since the deposit date in Get my Payment and the bank says they haven't received it
4 weeks since it was mailed by check to a standard address
6 weeks since it was mailed, and you have a forwarding address on file with the local post office
9 weeks since it was mailed, and you have a foreign address
If your payment did not come within these timeframes you can request a Payment trace from the IRS. Do not use the Payment trace to check your eligibility.
You haven't registered yet?
The deadline is Saturday 21 November, 2020 by 3 p.m. ET. If you miss the deadline, you can still benefit from the program but you'll have to do so when you file your 2020 tax return.