Moukoko vows to add graft to his gift at Borussia Dortmund
Youssoufa Moukoko is eager to turn his potential into success at Dortmund, saying: "If you have that dream you have to chase it like a lion."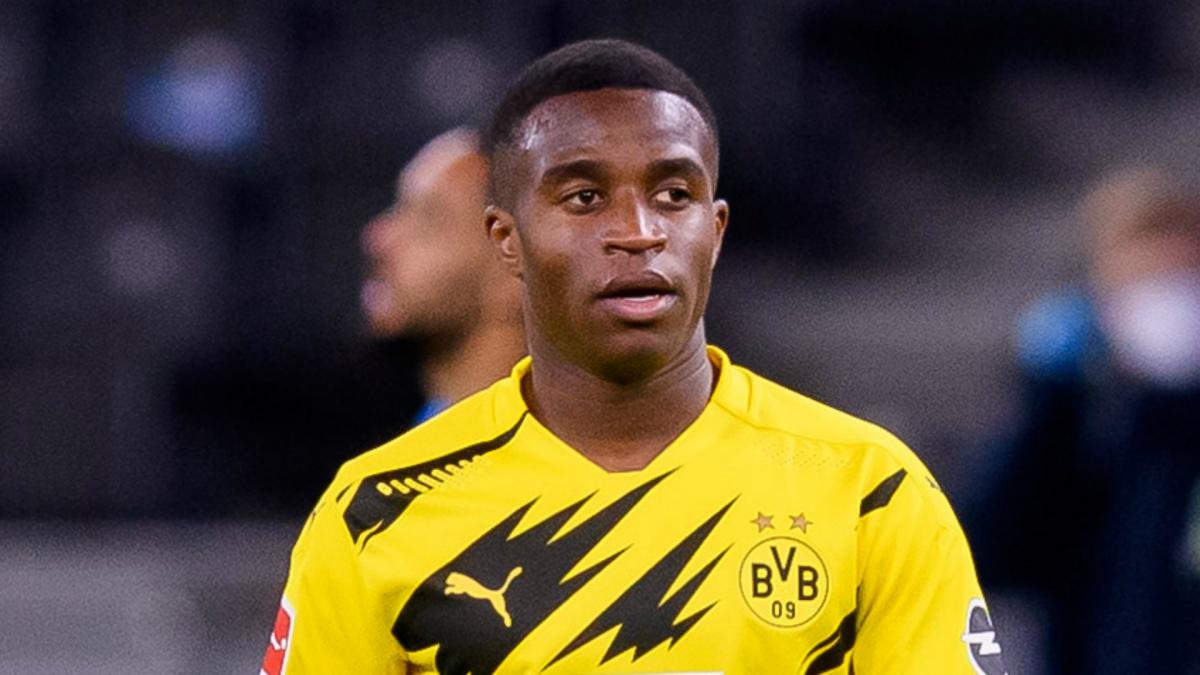 Youssoufa Moukoko has been tipped for superstardom and the prodigious Borussia Dortmund talent has vowed to chase his dreams "like a lion" alonside the Bundesliga side's stable of youthful stars led by Erling Haaland, Gio Reyna, Jude Bellingham and Jadon Sancho.
On Saturday, Moukoko made history when at the age of 16 years and a day he came off the bench in Dortmund's 5-2 win over Hertha Berlin to become the youngest player in Bundesliga history.
Following that game, team-mate Erling Haaland hailed Moukoko as "the biggest talent in the world" – high praise indeed from a player who had just scored four goals to continue his own rapid rise.
The reasons for optimism are plentiful. Moukoko made history in October 2019 when, still just 14, he became the youngest ever goalscorer in the UEFA Youth League.
In the previous season, Moukoko earned promotion to Dortmund's under-19 team having scored 50 goals. He took to the new level with similar ease, netting 34 goals from just 20 games in the Bundesliga's youth division.
A haul of 10 goals from three matches in 2020-21 preceded Moukoko's competitive first-team bow, which he was only eligible to make after turning 16.
Many before have been touted for big things and fallen by the wayside but Moukoko is determined not to fall into that category.
Moukoko:
"The one who works harder gets rewarded in the end"
"I can't do anything about being good at football," he said in an interview with DAZN. "The one who works harder gets rewarded in the end.
"It was always my dream to become a professional football player. And if you have that dream you have to chase it like a lion."
Moukoko will be trying to emulate the achievements of 18-year-old Giovanni Reyna, who earned himself a new long-term deal at Dortmund last week after making a seamless transition into first-team football.
The promising striker spoke about his relationship with the newly minted United States international.
"We never talked because he did not speak German and I had my difficulties with English," Moukoko added. "But on the pitch, we understood each other. It was unbelievable."