Kubo considering leaving Villarreal in January
According to 'El Periódico Mediterráneo' the Japanese forward is thinking of cutting short his loan in the next transfer window because of a clack of playing time.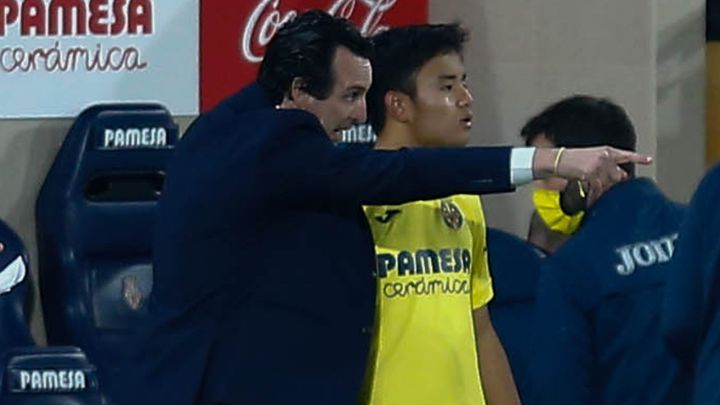 There is no doubt that Take Kubo is a talented player with a great future ahead of him. He is also a player who has expectations of his own, which is one of the reasons why he joined Real Madrid where he hopes to carve out his own niche in the coming years.
A few months ago it was the player's close circle and the club who questioned his situation and future, but now it seems that Kubo himself feels it is time to leave Villarreal and find another club where he will be given regular playing time. According to a report in El Periódico Mediterráneo, Kubo is seriously considering moving on when the next transfer window opens. However, it appears that he has not informed Villarreal of his desire to leave - the club say it has not received any "request from anyone to look into a possible move".
No request from Madrid to release Kubo
Therefore, it seems that Real Madrid have not put in a petition to Villarreal to look into the possibility of cutting the loan deal short, something which the media had speculated about earlier in the season. With the two clubs having met at the weekend, it is surely something that would have been discussed if that were the case.
If Kubo really is thinking about leaving in the next transfer window, it must be an option which the player's own management is weighing up. There is a possibility that they are studying other clubs where he might get more playing time or even be a regular starter - maybe at one of the clubs which were interested in taking him on loan last summer.
If they find a club which meets all of his requirements, Kubo would need to reach some kind of arrangement with both Real Madrid and Villarreal, as it would entail terminating the loan contract which Villarreal agreed to pay 2.5 million euros plus objective-related bonus payments.