Second stimulus check: can I get the money if I got the first payment?
Congress has passed another round of coronavirus relief aid including a second round of stimulus checks that will go to most American families.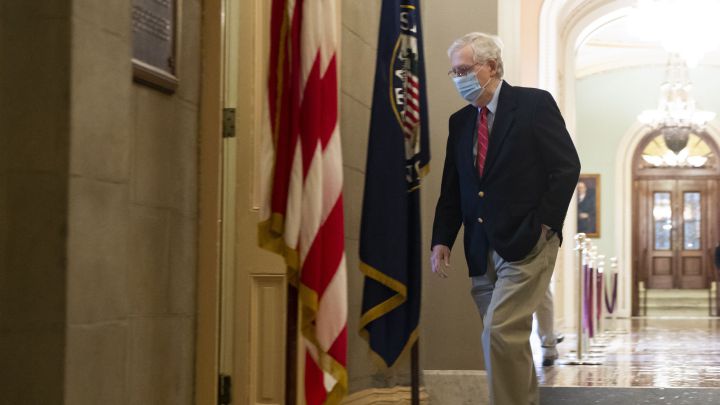 A new round of stimulus checks worked its way into the pandemic relief package that is tied to the must-pass government spending bill Congress passed on Monday evening. Most families that received a check during the first round as part of the CARES Act can expect to see another payment perhaps as soon as next week.
Congressional leaders from both parties announced they had reached an agreement on Sunday for a $900 billion stimulus relief package. Included in the agreement were 11 weeks of enhanced federal unemployment benefits of $300 per week, provisions for student loans, rental assistance and medical bills. As well a direct payment of $600 to Americans returned to the bill after being left out. Treasury Secretary Steven Mnuchin has said that those payments could be seen as soon as next week.
Who will get $600 in stimulus payments?
Payments will again depend on adjusted gross income on 2019 tax returns, however the phaseout ceiling will be lower than in the CARES Act. Individual adults with an AIG up to $75,000 a year will receive a $600 payment. Couples, or an individual whose spouse died in 2020, earning up to $150,000 and heads of household making up to $112,500 will receive $1200.
Filers with incomes over these amounts will see the amount of their check reduce by $5 for every $100 over these levels. An individual earning over $87,000, or married couple earning more than $174,000 will not receive a second stimulus check. Comparatively, those thresholds were $99,000 and $198,000 respectively under the CARES Act.
The bill includes a payment of $600 per dependent child under 17, up from $500 in the CARES Act. Older children that are claimed as dependents will not be eligible for a payment.
If you want to calculate how much you could receive in the second round of stimulus payments you can use the Omni Calculator.
What if I made less in 2020 than 2019 due to the pandemic?
If an individual made considerably less in 2020 compared to 2019 making them eligible for a stimulus check, those people can claim the funds when they file their 2020 tax return.
Mixed-status households
The new pandemic relief package will include payments to mixed-status households, which are couples where one is an immigrant without a Green Card. These payments will be retroactive to the CARES Act according to a Democratic summary of the bill. The previous round of stimulus checks excluded undocumented immigrants as well as their spouses even if they are American citizens and their children which prompted lawsuits.
When will the payments arrive?
Steven Mnuchin told CNBC on Monday that payments could start going out as soon as next week. Depending on how the payments are made some Americans could see those payments immediately since the IRS already has the systems in place from the previous round of payments. But it will take time for all eligible people to receive their money.