Second stimulus check: news summary for 1 January
Stimulus relief bill: live updates
Second stimulus check: headlines
- Mitch McConnell objects to a Senate vote on the $2,000 stimulus checks for the third day running on Thursday.
- McConnell admits that the bill to increase stimulus checks to $2,000 has "no realistic path to quickly pass the Senate" on Wednesday.
- Pelosi and Gingrich press McConnell to allow vote on 'clean' bill for $2,000 stimulus checks.
- Trump extends freeze on skilled worker visas.
- Georgia Senator Perdue in isolation ahead of 5 January run-off.
- Second round of stimulus payments gets underway as Congress continues wrangle over $2,000 checks into New Year.
- Senate to vote on overriding Trump defense bill veto as president lashes out at "pathetic" Republican leaders.
- Georgia Senate run-off "too close to call" say pollsters, with control of upper house to be decided on 5 January.
- McConnell is introducing a new bill with $2,000 stimulus checks but it's tied to a repeal of the social media-related Section 230 and finance for election fraud investigation.
- President Trump urges Republican senators to "get tough" and approve the $2,000 stimulus checks after McConnell blocks Senate vote.
- US House on Monday passed bill that would increase covid stimulus payments from $600 to $2,000 by 275-134 vote.
Related stories:
Sanders: "Working families need help now!"
"Let us not go home until the American people see their Senators vote!"
Bernie Sanders' plan for January 1
"Today, I will ask that the Senate vote yes or no on two bills: 1. The House passed $2,000 survival checks 2. Mitch McConnell's alternative bill."
McConnell called Hawley out over objecting to Electoral College vote
CNN - Senate Majority Leader Mitch McConnell on Thursday held a conference call with the Senate GOP conference in which he pressed Missouri Senator Josh Hawley to explain the rationale behind his plans to object to the Electoral College vote, according to a source directly familiar with the call.
Hawley did not respond to multiple questions from McConnell, including when asked to lay out his plan to object to the Electoral College vote and senators soon recognized he wasn't actually on the call.
A second source familiar with the call told CNN that McConnell made it clear to his members on Thursday that he is giving them room to vote their conscience on such objections.
David Perdue in quarantine days ahead of his runoff election in Georgia
Georgia Senator David Perdue is quarantining with his wife after coming into close contact with someone that tested positive for the coronavirus, his campaign said on Thursday.
News of his possible exposure to the virus comes with just days to go until his state's runoff election for his senate seat.
His campaign said Perdue was notified of the exposure Thursday morning. The campaign said in a statement that, "Both Senator Perdue and his wife tested negative today, but following his doctor's recommendations and in accordance with CDC guidelines, they will quarantine."
It's unclear for how long the senator will quarantine.He has just four days before Tuesday's runoff elections in the state that could determine the fate of the majority party in the U.S. Senate.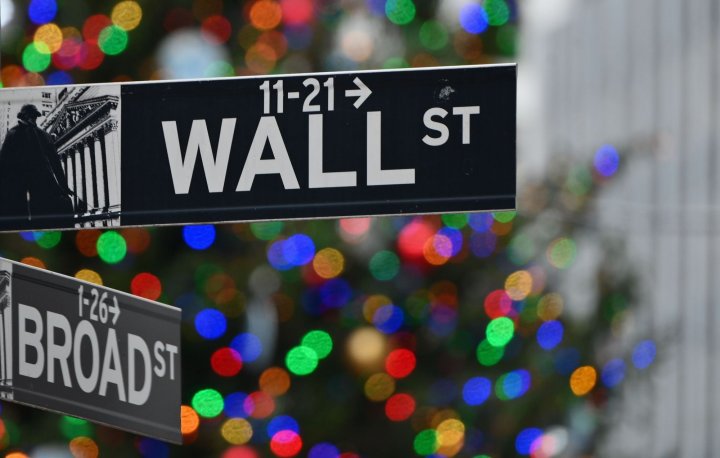 Wall Street closes out wild pandemic year with Dow, S&P at records
US stocks ended a tumultuous year with the Dow and S&P 500 at records, as the three major US equity indexes notched solid-to-spectacular yearly gains despite an economy upended by the covid-19 virus as investors looked to a post-pandemic world.
In a year that marked the end of the longest bull market on record as pandemic-induced government lockdowns battered the global economy, equities stormed back, with the S&P 500 climbing more than 66% from its March 23 low, resulting in the shortest bear market in history.
The gains,which sent the Dow and S&P to record highs to close out the year and the Nasdaq to a record earlier this week, were fueled in part by massive fiscal and monetary stimulus put in place to buttress the economy reeling from the coronavirus fallout, as well as progress on a vaccine.
For the year, the S&P 500 gained 16.3%, the Dow 7.2% and the Nasdaq 43.6%, which marked the biggest yearly gain for the tech-heavy index since 2009.
(Photo by Angela Weiss / AFP)
"Right now we have a crisis of corruption in American politics"
Ahead of the Georgia run-off, Democratic candidate Jon Ossoff accused Republican incumbents Kelly Loeffler and David Perdue of "blatantly using their offices to enrich themselves."
The 5 January run-off vote in Georgia will decide control of the Senate during President-elect Joe Biden's four-year term.
Biden's Treasury nominee Yellen discloses paid speaking gigs for financial firms
President-elect Joe Biden's pick for Treasury secretary, Janet Yellen, earned at least $7 million from speaking engagements over the past two years, according to disclosures posted on Thursday.
Yellen, the former Federal Reserve chair, disclosed the more than 50 speaking gigs, including to government-regulated Goldman Sachs Group Inc, Barclays Plc and hedge fund Citadel LLC, as part of a set of documents that move her candidacy closer to consideration by the US Senate.
In another filing to the US Office of Government Ethics, Yellen said she would seek written authorizations to participate in substantive issues involving such firms.
Yellen agreed to resign from her position as a consultant for Australian investment firm Magellan Financial Group Ltd if she is confirmed by the Senate. She also outlined several divestments in public company stock that she would implement if she is confirmed.
President Donald Trump's Treasury secretary, Steven Mnuchin, a former Goldman Sachs executive and Hollywood film financier, pledged to divest at least $94 million worth of investments in 43 entities to avoid conflicts of interest when he was appointed to Trump's Cabinet.
In his confirmation hearings, Mnuchin was attacked for failing to promptly disclose that he was a director of an offshore business vehicle domiciled in the Cayman Islands and owned more than $100 million in real estate.
Perdue quarantines after coronavirus contact days before Georgia runoff vote
David Perdue, one of two Republican US senators facing a runoff election next week, is quarantining after coming in contact with someone who tested positive for the coronavirus, his campaign said on Thursday.
Perdue was notified on Thursday he was in "close contact" with someone on his campaign who was infected with the virus, a campaign statement said, adding that Perdue and his wife tested negative.
The quarantine threatens to disrupt the final days of campaigning ahead of the 5 January contest that will determine whether President-elect Joe Biden's Democrats control both chambers of Congress and can more easily advance his agenda.
Perdue attended a campaign event on Wednesday in Hiawassee, Georgia, where he met with supporters. In photos of the event, he and others can be seen wearing masks and standing close together.
Perdue posted a photo of himself and his wife on Twitter Thursday night and said the couple was feeling "great" and planned to ring in the new year with a lot of virtual campaigning.
"Thanks to everyone who has called, texted, and reached out," Perdue said.
More than 2.8 million Georgians have voted so far, according to state data published on Thursday, the last day of early in-person voting. The early voting has put turnout at a record high for a Georgia runoff, exceeding the 2.1 million ballots cast in a 2008 Senate contest.
McConnell "now controls Republican caucas"
Bill Moyers claims that Senate Majority Leader Mitch McConnell, "not Trump, now controls the Republican caucus", after the Kentucky senator blocked a vote on $2,000 stimulus checks, despite many in his own party being in favor of the proposal, including Donald Trump.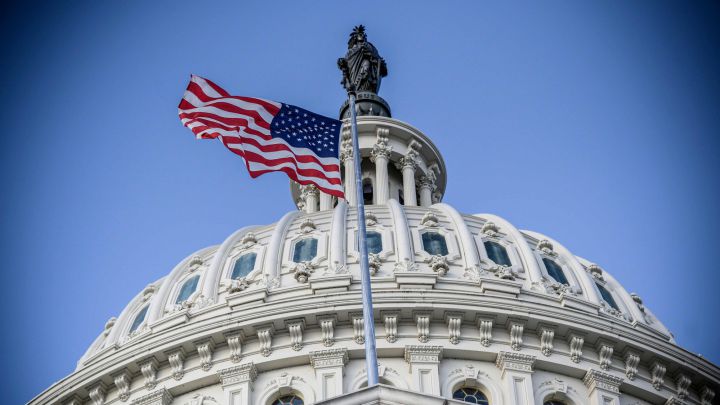 Second round of stimulus payments gets underway
While the debate on $2k payments will continue into the New Year, the $600 stimulus checks that have already been approved under the new stimulus bill have started to be sent out...
Trump extends freeze on skilled worker visas until March
President Trump will extend a freeze on various temporary work visas, which will affect hundreds of highly-skilled foreign workers. The move will have an impact on tech workers who want to enter the country on H-1B visas, seasonal workers in the tourism industry and certain au pairs on J-1 visas.
The original freeze on new applicants for foreign visas was signed by Trump earlier in June and is due to expire today.
Sanders blasts McConnell for "inaccurate" stimulus bill comments
Vermont Independent Senator Bernie Sanders spoke about increasing stimulus checks to $2,000 and responded to Senate Majority Leader Mitch McConnell's claims that it amounted to "socialism for rich people."
Sanders retorted, "That's what we do every single day, that's why we have the incredible level of inequality in wealth that exists in this country because decade after decade we have used this money to provide massive tax breaks for the rich, to provide corporate welfare for corporations who don't need it - that is socialism for the rich.
"Let's talk about what is in this bill. According to the Tax Policy Center, less that 1% of the benefits of the direct payment, that's the $2,000 for working class adults, will go to the top 5%, virtually nothing goes to the very, very rich.
"The overwhelming majority of those funds go to the middle class, the working class, low-income people who in the midst of the pandemic are in desperate economic condition."
"We showed grit, tenacity, resolve and saved millions of American lives"
President Donald Trump left his his Mar-A-Lago resort to return to the White House on New Year's Eve and posted a video in which he hailed a "medical miracle" in a speech that lasted close to five minutes. "Years from now they'll be talking about this great, great thing that we did with the vaccines - a truly unprecedented, amazing, medical miracle".
Trump, Biden New Year messages
President Donald Trump in a New Year's Eve message reflected on his accomplishments in office, calling them "historic victories," while his successor, President-elect Joe Biden, struck an upbeat tone in looking ahead to 2021.
After weeks of vowing to win his fight to remain in office, Republican Trump said in a video posted on Twitter: "We have to be remembered for what's been done."
Trump, who has yet to formally concede his November election defeat to his Democratic rival, returned to Washington early from his Florida resort amid a fight with Congress over a defense bill and coronavirus aid checks.
Speaking from Rehobeth Beach, Delaware, Biden paid tribute to healthcare workers and encouraged people to get vaccinated in a brief appearance with his wife, Jill Biden, on the long-running ABC special "Dick Clark's New Year's Rockin' Eve with Ryan Seacrest 2021."
"I'm absolutely, positively confident - confident - we're going to come back and we're going to come back even stronger than before," said Biden, who takes office on 20 January.
He repeated his call for vaccines to be distributed more quickly.
Hello & welcome: relief bill and second stimulus check updates
Hello and welcome to our live blog on the first day of 2021, where we will be bringing you the latest developments on the $900bn coronavirus relief bill, which President Donald Trump signed into law last Sunday.
The package included a provision for $600 stimulus checks but House Democrats, with the support of Trump and President-elect Joe Biden, passed a separate bill to raise that amount to $2,000 per individual as the covid-19 crisis continues to hit workers and small businesses in the pocket.
However, Senate Republicans led by Majority Leader Mitch McConnell have blocked a vote in the upper chamber with McConnell describing the likelihood of it passing as "unrealistic." Senior Republicans have pointed to the strain on federal coffers while McConnell has tied any vote on the checks to the issues of the repeal of Section 230 and the convening of a committee to investigate election fraud.