Pavón accused of sexual abuse in Argentina
The Argentina international has responded to the allegations made against him by Marisol Doyle, who used social media to demand justice.
While Cristian Pavón is uncertain where he will play next season, he returned to Boca Juniors training on Saturday, where his contract runs until the end of summer of 2022. As negotiations with LA Galaxy continue, the Argentina international has to worry about a legal issue outside the pitch.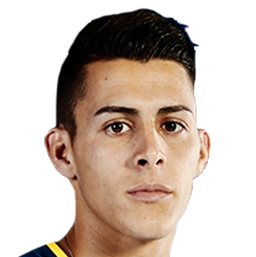 The alleged victim decided to come forward
TNT Sports was the first outlet to report that Cristian Pavón was being accused of sexual abuse after the alleged victim, Marisol Doyle, used her social media to demand justice and explained what happened. She claimed that the abuse occurred in Cordoba, where he is from, a few years ago.
"A year ago I have been facing many situations and trying to heal wounds and making justice act what happens to the club of whom I am a fan, they should take action. I can no longer bear so much hypocrisy. I hope and wish they take into account this type of attitude.
"After that episode I was very afraid of reprisals, because I knew he was a well-known player and I decided to return to my city. With the passing of the days, everything became difficult. Today I am strengthened and I can face it in justice as it should be," said Doyle on her social media stories.
On 9 January, Cristian Pavón decided to release a statement regarding this accusation, denying that he sexually abused Marisol Doyle. "The complaint against Mr. Pavón is false. For this reason, Mr. Pavón timely denounced this matter before the alleged commission of crimes and false complaints, prosecutor on duty."